Your Guide To 2017's Top Sports Betting Sites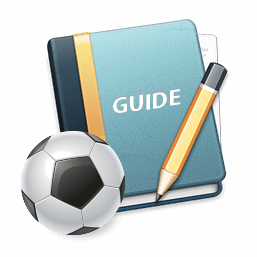 Many people that frequent casinos enjoy games like roulette, craps, blackjack, and slots. Some of these people are intense sports fans and see the sports book, but often feel too intimidated to place a bet. Learning how to place sports bet is often the most difficult part of sports wagering.
The easiest options for you are the shortlisted sites on this page and our reviews team's top pick, Jackpot City.
On this page, we have put together the basics behind sports betting to help get you started with the most exciting form of gambling today. We will provide a helpful tutorial on how to bet on sports, share a quick beginner's guide on sports betting, and cover what the popular terms mean.
We'll take you through:
How to start out in sports betting and making your first bet
Our recommendations for the best sports betting sites online
A short game by game betting tutorial
Some key terms you will find useful
TOP ONLINE GAMBLING SITES FOR CANADIAN PLAYERS
Beginner's Guide to Sports Betting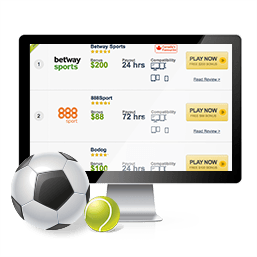 The first step to bet on sports is to find a reliable, reputable, and available sportsbook to join. Not all sportsbooks are created the same, so be sure to check with our list of recommended casinos that offer players great lines, insane welcome bonuses (some with free money up front!), and quick financial transactions.
Once you have joined a sportsbook and made a real-money deposit, your account should be credited almost immediately. From there, make your way to the sportsbook section of the casino. Typically, there will be a very obvious button to click on that will take you there.
Try not to be overwhelmed when you first see all the different games and wagers available to you. Every online sportsbook tends to take bets from around the world, so you will not just see sports popular to Canada, like hockey. You will be able to place bets on other sporting events, like American Football or Premiere League Football matches. Whatever you are looking for, it's best to first filter by your searches by your preferred sport.
The first step to bet on sports is to find a reliable, reputable, and available sportsbook to join.
For your first time, be sure to abide by proper bankroll management techniques and not blow your entire roll on your first wager. Also, if you lose your first bet, do not "play a blackjack system" and double-down on your next bet, as you are sure to become frustrated or get yourself into a bad habit. Stay consistent with your bets and look for edges wherever you can find them, not just on your favourite team or sport.
Another great tip is to avoid parlays at first as well as prop bets, as these can be complicated and represent very low odds, despite the attractive payoffs they could yield. Many casinos offer pick wagers on hockey, and if you know a team is a big favourite, you can easily build a bankroll in this fashion. Keep in mind, however, that they do not offer straight odds on those. For example, if the woeful Blue Jackets visit the Canucks, we all know that the Canucks win that game. However, you will not win C$100 for your C$100 bet and instead will receive an amount palatable to the casino. Simply be aware of the bet and the outcome either way.
With these tips and reading through the glossary of terms, you are now ready to dive into sports betting. By taking these steps, it's safe to assume that you already know more than most bettors at a sportsbook. Now, let's dive into a tutorial.
Blacklisted Canadian Sports Sites
Blacklisted

OUR RATING

Players have had their bigger winnings cancelled

Blacklisted

OUR RATING

Poor business practices reported

Blacklisted

OUR RATING

Uses poor, unstable gaming software
View our top recommended and trustworthy sports books
Tutorial for Sports Betting
To help you get started, below we take you step by step through making a sports bet online. The process is a simple one, and will be the same at any top Canadian sports betting and online gambling site.
1

Choose a recommended site - As mentioned before, the starting point is to finish reading this page and then select one of our recommended casinos that feature a sportsbook. Choose one that fits your personality best, as some will have certain features that others do not. All will be reliable and provide quick and secure financial transactions, as well as a lucrative first time deposit bonus to new players. Once you have chosen the casino, signed up, downloaded the software, and made a real-money deposit, you will be ready to go on to the next step.

2

Sign up and pick a sport - Once you have a balance in your account, click on the sportsbook or load up the sports betting specific software to that casino. Usually NFL Football games will be listed on the homepage during football season; otherwise, other popular sports like baseball, basketball, and hockey will be listed. Choose your desired sport by clicking on your favourite, as all sportsbooks will have a long list to choose from.

3

Assess your betting options - If you choose hockey, the better casinos offer you more choices to wager on NHL, AHL, or European games. With hockey, there tends to be three wagers available: the Canadian Line (with a point spread), the Moneyline (pick a winner), or the total score over/under. For NFL or CFL Football, most sportsbooks offer all sorts of regular lines, parlays and prop bets on both leagues. It's recommended that players perhaps start out with the money line bets since it is much easier to just pick a winner, rather than try to figure out the point spread.

4

Enter the bet - To make a wager, simply click on the wager you want to make. The software will then ask you to put in your desired wager amount, sometimes called risk. You will see somewhere in the software your bet, the amount you are wagering, and the "to win" amount which represents your profit above what you are risking should your bet be successful. Players can then add that to their queue and, after reviewing it, finalize their wagers.

5

You're done - That's it! As you can see, making sports wagers online is a simple process that offers an incredible amount of fun and convenience. Be sure to use the tips on this page and you will definitely be tearing up sportsbooks in no time!
Popular Terms
Here are some popular terms and their definitions, presented in alphabetical order:
Action
To have a bet on a sporting event.
ATS
Against the Spread. This refers to how a team fared against the point spread.
Bad Beat
When a gambling loss is difficult to stomach; occurs when a fluke play or extremely late score change altered the betting outcome of a game.
Bet
To risk money, or something else of value, on the outcome of a sporting event.
Bet Limit
The maximum amount of money a bookmaker will accept on a single wager.
Book
A person or place that accepts bets.
Buck
In the sports gambling industry, this term refers to C$100.
Cover
When a team wins against the point spread.
Dime
In the sports gambling industry, this term refers to C$1,000.
Dog
The team or individual expected to lose the event, short for underdog.
Early Money
Wagers that come in as soon as the betting lines are made available for gamblers to bet on.
Edge
An advantage a gambler has over the bookmakers.
Even Money
A wager where the person making a bet risks the same amount of money they stand to win.
Favourite
The team or individual expected to win.
Handicap
To analyze an event for gambling purposes.
Hook
A half-point in sports betting.
Juice
The commission paid to bookmakers on losing bets. For example, bettor will risk C$220 to win C$200 for a game, with the extra C$20 referred to as the juice.
Laying
Wagering on a favourite and giving points (or odds) to the opposing side.
Longshot
An outcome, or individual, that is unlikely to occur or win.
Money Line
Term used for betting on the winner of a contest where a point spread is not used, like in boxing. Typically baseball and hockey use a money line as well.
Odds
The various point spreads or money lines on any event.
Opening Line
The initial point spread or money line offered by the book.
Over/Under
A bet that is won or lost depending upon the combined score of both teams in a match. The bet is placed on the final score, not on who wins.
Parlay
A combination of two or more wagers that someone links together. In order to win the parlay, all wagers on the play must be correct.
Pick
A game where neither team is a favourite.
Point Spread
A handicap that is placed on the better team in terms of points. If one team is favoured by seven points over another team, the point spread is seven. That means the first team has to win by eight or more points for its backers to win the bet. Those that bet on the underdog win the bet if their team loses by six or less (or wins). If the first team wins by seven, the bet is considered a chop (tie).
Prop Bets
Bets that have nothing to do with who wins or loses. These bets tend to be player specific, such as who might score first or if a player will hit a certain in-game statistical milestone.
Shill
A person who promotes a book for compensation without acknowledging that he or she is receiving money for it.
Steam
A sudden rush of money coming in on one team or total.
Straight Up
The winner of a contest without caring about the point spread.