A Guide for VIPs and High Rollers at Online Casinos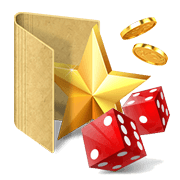 If there's one thing that most players want when they play at a casino, it's to be treated like a VIP. Reaching VIP status means that a player will find themselves receiving all kinds of perks, as the casino tries to ensure that they remain playing with them. From lavish free gifts through to exclusive tournaments, and from big bonuses to enhanced customer service, high rollers really do get the red carpet treatment at Canadian online casinos, leaving other players looking on and wondering how they can reach these vaunted levels.
So, how can you become a VIP at an online casino, and what does it take to remain as one? You'll find out the answers to these questions, as well as much more, when you read through this comprehensive VIP and high roller online casino guide. Once you've finished reading, you should have all of the information you need to go out and claim the VIP status that you've always wanted.
Here you will find out:
The difference between being a VIP player and a high roller and why it matters
How to become a VIP player and benefit from it
Which games to play to become a VIP player more quickly
Before you head to our highest ranked VIP casino Jackpot City, you might want to read up on VIP play below and how it benefits you to become a VIP player.
TOP ONLINE CASINO SITES FOR CANADIAN PLAYERS

CANADA'S FAVOURITE

1
Jackpot City
Payment Methods




$3,864,206.00
Mega Moolah Jackpot
Play for the




$3,864,206.00
Mega Moolah Jackpot
Play for the

2
Spin Casino





3
Ruby Fortune





4
Betway





5
Europa Casino




The Difference Between VIPs and High Rollers
The terms "VIP" and "high roller" are often used interchangeably, however in reality, they actually mean two different things. A VIP is a player who has been inducted into a specific casino's VIP scheme, after spending a long time gambling at the casino, and spending a considerable amount of money there. Most online casino VIP schemes are invitation only, meaning that you'll have to wait for them to contact you if you want to be enrolled in their scheme. A VIP then gets many different perks from the casino, simply due to the fact that the casino wants to ensure that the player continues to spend their money with them. Nearly all VIPs will be players who like to bet big, therefore meaning that casinos often make a large amount of money from them.
High rollers are also players who like to bet big, and are also sometimes referred to as "whales" in the gambling world. The difference between high rollers and VIPs is this though: while most VIPs are high rollers, not all high rollers are VIPs. This is because some high rollers like to play at a variety of different online casinos, and therefore never build up the level of loyalty needed to join a VIP scheme. So, both types of players generally like to bet big, but VIPs do so primarily at one site, while high rollers can often play at a number of sites.
How to Become a VIP Player
Becoming a VIP player is a long, yet reasonably simple process. Essentially, you simply need to spend as much money as you can at an online casino. It's not enough to simply drop one massive bet though – instead, you need to show a consistent pattern of big betting over a prolonged period of time. Once a casino notices that you are betting big on a regular basis, they will contact you and let you know about their high roller scheme. It can be a good idea to quickly email them though if you don't hear from them, just to give them a push in the right direction. It's not just the number of bets you make that counts towards your VIP eligibility though – it's also the amount of money that you deposit. On average, most VIPs deposit C$10,000 or more before they are invited to a casino's VIP scheme, although the exact requirements vary from site to site.
Becoming a VIP isn't enough though, as most casinos will then require you to continue playing for high stakes at their site if you want to remain as a VIP. Once you've joined the VIP scheme though, you'll be able to see whether remaining as a VIP is really worth it, or whether you're better off trying to become a VIP at a different site. It should also be mentioned that, because many casinos have the same owners, becoming a VIP at one site might mean that you are automatically also made a VIP at some other sites as well.
The Perks of Being a VIP Player
Reaching VIP status means that a player will find themselves receiving all kinds of perks, as the casino tries to ensure that they remain playing with them.
So, what exactly are the main perks of being a VIP? Well, each online gambling site has its own specific perks, and they can be a range of different things. Some of the more commonly found features of a VIP scheme include:
Better Bonuses Online casino bonuses are generally pretty good already, especially at the sites that we recommend, however they're enhanced further in VIP schemes. These enhanced bonuses generally provide players with an increased limit on the amount that they can earn from bonuses. So, for example, a standard player might be able to get a 100% deposit bonus up to the value of C$100, however VIPs could receive a 100% deposit bonus up to the value of C$1000.
Exclusive Promotions VIPs can also receive promotions that aren't available to standard players, and these don't just include bigger bonuses. For example, VIPs could receive free spins on the newest online slots, or they could receive entry into exclusive tournaments. These exclusive tournaments can often have some pretty nice prizes attached to them, and usually see you only playing against other VIP players from the site.
Free Gifts Another commonly seen perk of being a VIP at an online casino is that you receive free gifts. Often, the casino will even let you choose which free gift you want from them. They can range from small gifts, such as soft toys, all the way through to more elaborate gifts. The size of your gift will often depend on how much you've spent at the site.
Faster Payouts VIPs often want to withdraw large sums of money from their online casino accounts, and don't want to wait a few days for the request to be processed. This is why many casinos give their VIPs priority when it comes to processing withdrawal requests, meaning that they are much faster than normal. It should also be mentioned that some casinos also waive any withdrawal fees for VIPs.
Dedicated Customer Service Customer service is an area that many online casino players often complain about, but VIPs are treated incredibly well. They usually have dedicated agents looking after them at all times, and casinos often have special numbers for VIP players to call, ensuring that they don't have to wait in queues. Essentially, if you have a problem when you're a VIP, it should be resolved incredibly quickly.
Of course, some online casinos also have other perks as well, so it really pays to check out a VIP scheme before you try to join one. This can be done by looking on the specific casino, or by emailing the casino to ask for details. You can be sure that the perks offered by all of the sites that we recommend are fantastic though.
The Best Games for High Rollers
So, what are the very best games at online casinos for high rollers? Well, the first thing to consider is this: the best games are the ones that offer the best RTP. This is because they represent the best chance of winning money when playing. Games with lower RTPs might often offer higher maximum prizes, however the chances of winning these top prizes are generally extremely low, and playing them therefore usually leads to a high roller losing a considerable amount of money.
The RTP of a game isn't the only thing to consider though, as a high roller should also consider how much a certain game contributes towards their VIP status (if the high roller is interested in becoming a VIP, that is). This might sound strange, however not all games are treated equally in the eyes of casinos, with some contributing towards VIP status much more than others. It is generally a good bet that slots will be the type of game that contributes most towards potential VIP status though, while games such as video poker, which have the highest RTPs, are taken into consideration much less.
So, you have to balance these two points up when choosing which game to play – unless you simply want to be a high roller, and aren't interested in VIP schemes, in which case you should simply choose the game with the best RTP. After balancing the two factors, it is generally the case that slots are the top game to play, but only the slots that offer the best RTPs. This is because all slots, regardless of their RTPs, are regarded by casinos as the games that they really want their players to play, therefore meaning that they contribute towards the VIP requirements the most, and slots with higher RTPs still give you the chance to make some nice sums of money.
How to Find the Top Casinos for High Rollers and VIPs
So, now you know all about high rollers and VIPs, you'll probably want to find the Canadian online casinos that are best for these types of players. Well, we've made the entire process a simple one, as we've reviewed most of the online casinos available to Canadian players. So, you can simply read through the different reviews and find out which Canadian online casino is best for you! All of our reviews are written by gambling experts, and you can trust them to be completely honest and accurate.
TOP RATED CANADIAN SITE

Jackpot City
High Roller FAQ
What are VIP casinos?
These are the sections of casinos that cater to high roller players. These casinos focus on keeping and satisfying the players who consistently spend a lot of money on their games.
What games can I play at a VIP casino?
All games can be played. However, certain games will ensure you become VIP quicker and remain so for longer. The games with the highest Return to Player are your best bet in VIP casinos since they will keep your bankroll healthy and allow you to play with higher bets for longer.
Can I become a VIP player?
Any high roller at one particular casino is eligible. If you consistently bet large sums in one particular casino you will soon be approached by their VIP programme.
How do I benefit from being a VIP player?
Being a VIP player offers you access to a lot of different offers. You might receive higher bonuses, better and more frequent promotions or faster payouts. You will also probably have a dedicated Customer Service line and occasional free gifts, but the precise perks vary from casino to casino.
Which sites are best for me as a VIP player?
For the best casinos for high rollers check out our detailed recommendations page. Our dedicated team of researchers and players have analyzed all their pros and cons so you don't have to: just pick one from our list and start playing.
Is there a minimum spending amount?
Yes, in order to become a VIP player you need to spend a certain amount of money first. This amount will depend on the casino you are playing at. However, it is not just the sum but also the frequency at which you bet: you need to bet often for a certain period of time to become a VIP player.
How is VIP play different from normal play?
The actual games will run in the same way. The perks you receive will be different: you might get extra bonuses or rolls or game promotions that will keep your bankroll healthy for longer. As a VIP player you might also have access to exclusive games or game levels.