Top Canadian eSports Betting Sites For 2020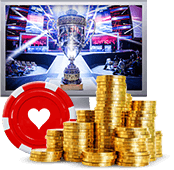 Even if you aren't a competitive gamer, you can still win cash with eSports online gambling. Whether you prefer first person shooters, real-time strategy games, multiplayer online battles or conventional sports. It's easy to win real money with online gambling eSports action in Canada.
But, contrary to common opinion, Canadian eSports betting is hardly in its infancy. If you're looking for great places to win real money, there are tons of reputable sportsbooks online waiting to sign you up.
Just visit our shortlist for the best eSports online betting in Canada, or go straight to our #1 casino, Betway Sports. Read on to discover:
How to get started betting on eSports at the top real cash gambling sites
Where to find the greatest odds and biggest CAD bonuses for eSports betting
Why betting on your smartphone and tablet is easy and convenient in Canada

CANADA'S FAVOURITE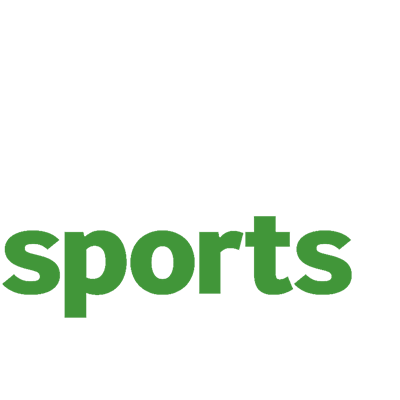 1
Betway Sports
Payment Methods
Money Back
if your team loses in overtime
NHL -
Money Back
if your team loses in overtime
NHL - 2
888Sport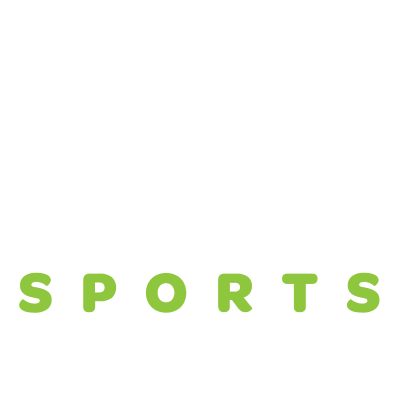 3
Spin Palace Sportsbook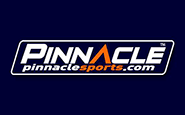 4
Pinnacle Sportsbook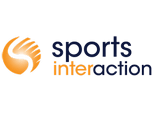 5
Sports Interaction
eWhat? Getting To Grips With eSports
If you aren't familiar with eSports, you're definitely in for a treat. eSports are basically organized video game playing tournaments. They can include individual or team competitions scheduled far in advance, and also televised.
Here are some important points to keep in mind:
When online gambling on eSports, bettors don't actually play the games themselves.
Instead, they place bets on what they think the outcome of the match will be, just like betting on which horse you think will place first in a race, or which soccer team will win the league.
You'll be able to place wagers on a variety of computer and console eSports action, including first person shooter, real-time strategy, multiplayer online battle arena, and action real-time strategy games.
The action is streamed via a dedicated eSports portal called Twitch so you can see the results and watch along in real time.
You'll be in good company as the highest ranking eSports games in 2020 draw in close to 100 million worldwide viewers.
You'll find eSports betting sites offering wagers on a variety of games. The most popular of which include:
Counter Strike Go
League of Legends
FIFA
Starcraft II
Quake Live
Hearthstone
Defense of the Ancients 2.
If you're not convinced about eSports relevancy in 2020 you only need look at how big the prizes are for participants to understand how seriously eSports is regarded.
The International, which was held in Seattle during the summer of 2020, offered a prize pool of $20.8M USD or close to C$27.5M! Likewise, the Intel Extreme Masters is also widely popular among spectators, players, and eSports online betting fans.
The Most Popular eSports - Where To Wager Your Money
As well as turning tournament winners into instant millionaires, the biggest eSports action is watched by tens of millions of viewers the world over. Here's our run down of the highest-ranking eSports as of July 2020.
League Of Legends
This annual world championship clocked up more viewers in 2020 than the NBA finals. Its success among eSports fans puts it firmly in first place at the #1 watched video game tournament. Frequently clocking up viewing figures in excess of 90 million.
Dota 2
Dota 2, or Defence of the Ancients, is the successor to Dota, which is widely regarded as one of the forefathers in eSports battle games. A spin off of World of Warcraft, Dota 2 is considered by many to be the most lucrative eSport the world over in 2020.
CS:GO (Counter Strike Go)
Counter Strike Go started life in the 1990s but its legacy, and its popularity long lives on. It's designed around a first person shooter style, with a squad theme, and averages viewing figures of over 45 million views on eSports platform Twitch.
Hearthstone
One of the newer eSports to surface, compared to the longer-established titles in our rankings, Hearthstone was historically a collectable card game, before advancing to the digital stage. It now has over 70 million registered players.
Starcraft II
Another relative newbie in eSports terms, Starcraft II is a real-time strategy game that allows participants to control an individual character. At the time of writing this eSports giant had notched up the biggest tournament prize pools ever recorded.
eSports Tournaments Explained
eSports tournaments are official organised play-offs, where individuals and eSports teams meet to battle it out for a top real money prize. You can liken an eSport tournament to other finals of offline sports, such as the NBA or World Series. But, although some eSports do get coverage on TV sports shows, eSports doesn't yet hold the same status that these established field sports yield. Despite viewing figures in some cases being higher for eSports tournaments than other competitive combative sports.
Tournaments can often last longer than 24 hours. So participating takes endurance. As does being present in person to watch a tournament unfold. Some high profile eSports tournaments include the MLG (Major League Gaming) and LOL (League of Legends). With prize pools for the winners of these competitions standing at multi-million of dollars. So competition is fierce, the atmosphere tense, and there really is everything to play for.
The first known competitive video game tournament took place between students at Stanford University in the USA on 19 th October 1972.
Atari holds a Space Invaders Championship in the United States, which attracts over 10,000 participants. The largest scale video game competition of its time.
American eSports TV show Starcade is televised for the first time. The series went on to amass 133 episodes from 82-84.
Blockbuster film Tron features eSports tournaments as part of its plot line.
The U.S National Video Game Team is established and begins participating competitively in tournaments including the Video Games Masters Tournament in association with Guinness World Records.
Netrek, an Internet game for up to 16 players, launches online.
Nintendo debuts its World Championships across the U.S with the final being held at Universal Studios California.
Wired Magazine cites Netrek as being the first online sports game.
The 2 nd Nintendo World Championship takes place. Billed as the Nintendo PowerFest '94. 132 finalists battled it out for first place with Mike Larossi becoming the winner.
The Korean eSports Association is founded.
The G7 teams Federation was established by several proactive Counter Strike teams. The company subsequently disbanded in 2009.
CBS airs footage of the World Series of Video Games tournament.
After a long hiatus from the eSports world, Nintendo holds its Wii Summer Games.
Twitch; a dedicated online eSports channel is launched.
Developer 343 Industries announces plans to revive its game Halo as an eSport, subsequently creating the Halo Championship Series.
Tespa, a division of Blizzard Entertainment's collegiate eSports division announces plans for a tournament with a prize pool of $1 million USD.
An Intro To eSports Betting In Canada
While eSports online betting is a relatively new concept compared to traditional forms of Internet gambling, veteran sportsbooks have embraced the competitive virtual sport in droves.
Whether you're experienced with online sports betting or want to bring your C$ to a specialist eSports betting site, at OnlineGambling.ca we have you covered. Not only do our team know eSports like the back of our hands. But our dedicated gambling experts have tested out every sportsbook online that welcomes Canadian eSports bettors.
We focus on the things that are most important to Canadian online gamblers:
We review sites to track down the top eSports online odds for our readers.
We look for sites with the widest variety of betting types you can make on eSports games and tourneys.
Plus, most importantly, all of our recommended sites are carefully checked to make sure they're legitimate and fully licensed.
We make it simple for Canadian eSports gamblers to deposit loonies and get paid toonies quickly. We also assess the quality of a sportsbook's customer service, mobile experience, apps, bonuses, promotions, and so much more.
Betting On eSports
Wagering on eSports in 2020 is a lot like other forms of Internet sports gambling. You find scheduled events, check the odds, do some research, and place your real money bets. Just like boxing, hockey, or MMA there are superstars, sure things, and plenty of upsets. It's easy to follow the various leagues with broadcasts of events available on television, in bars and theatres, and obviously online too where all the action can be found live.
When you take advantage of eSports betting online, you'll be able to bet on the highly lucrative world of competitive video gaming. You don't even need to take part to win money.
While betting on the outright tournament winner or individual games is the most common, that's just one of the many ways to win real money in 2020.
For example, in League of Legends you can bet on:
The first team to destroy the first tower or inhibitor and slay the first dragon or baron.
The team to draw first blood.
The region of the world champs.
There are enough bets and information on teams that you can easily make a quick profit without too much work. Just shop around for the best odds, be selective and winning will be within reach.
Blacklisted Canadian Sports Sites
Blacklisted

OUR RATING

Players have had their bigger winnings cancelled

Blacklisted

OUR RATING

Poor business practices reported

Blacklisted

OUR RATING

Uses poor, unstable gaming software
View our top recommended and trustworthy sports books
Bet and Win Anywhere
The beauty of betting on eSports in 2020 is you can follow the action and take part from just about anywhere. All of Canada's top mobile smartphone and tablet devices are equipped to process eSports bets. So no matter if you own the latest iPhone, iPad, Android tablet, Samsung Galaxy, Kindle Fire, BlackBerry, or Windows Phone you'll have no trouble finding a reputable sportsbook to place your eSports bets.
Whether you opt for a mobile app or take advantage of HTML5 betting sites online, you can get your real money in the game no matter where you are in Canada. And don't forget that you can also watch all the action unfold live on your device too.
eSports Bets at the Ready
If you're ready to see just how easy and lucrative it can be betting real Canadian dollars on eSports outcomes in 2020 there's no better place to start than with our reviewer's recommendations.
We've invested hours of manpower and money into seeking out the best places to enjoy eSports gambling online.
Our experts have found the top sports betting sites that welcome Canadian bettors, with great odds, big bonuses, instant deposits, and quick payouts.
Don't waste a minute longer. Just visit our shortlist for the best eSports betting options available anywhere in Canada in 2020.
TOP RATED CANADIAN SITE

Betway Sports
eSports FAQ
Where can I bet on eSports online?
eSports are available at all the best betting sites that offer conventional sports wagering. You can visit our shortlist for a list of recommendations exclusive to Canadian players. You'll not only find great odds, but you can make deposits and place your bets in C$.
What bets can I make, and which types are popular in Canada?
Electronic sports betting possibilities are endless. You can wager on all sorts of leagues, tournaments, and events.
Canadians love betting on:
League of Legends
Counter Strike Go
Dota 2
Call of Duty
Hearthstone
Overwatch
StarCraft II
You can bet on regional, national, and international finals. Pick the outright winners of a particular match or wager on the number of kills, how many dragons are slain, or the team to destroy the first tower in LoL. There are thousands of possible bets.
Can betting be profitable?
eSports betting can definitely be profitable. Despite being a relatively new way to wager, there is enough coverage that it's possible to make informed bets. In addition, sites compete against each other to offer the best odds.
I've heard of 'eSports betting lines', what are they?
When online gambling, eSports betting lines work just like the odds in other forms of gambling in Canada. Even if you live in Canada, you'll likely encounter American odds. The numbers beside each betting option indicates how much CAD you stand to win if you wager $100. Of course, you are free to bet any amount and you'll be rewarded proportionally.
What is a good amount to bet?
The perfect bet size varies from person to person. You'll need to consider your confidence, knowledge, and betting experience. Real money sites in Canada let you bet as little as a loonie and as much as a few thousand C$. We recommend that you only wager as much as you can afford to lose when betting on eSports online.
Can you recommend a strategy to use?
When online gambling, eSports bettors can improve their chances by getting to know the teams and players. If you haven't noticed, eSports have become huge over the past couple of years. There's lots of press and coverage. It's worth taking the time to get as familiar with the players along with their strengths and weaknesses. We also recommend that Canadian online gambling fans compare odds across sites, as they vary quite a bit.
Are betting sites secure?
All the online gambling sites on our shortlist are highly secure. Every site we recommend uses a minimum of 128-bit SSL encryption to safeguard your data. Whether you are registering, depositing, placing bets, or redeeming your winnings your financial and personal information are always secure.