Betting on Esports
There are a huge range of esports odds and markets on a number of games to choose from. Including tournament winners, match results and even game specific markets, such as how many kills a player will get in a match.
That is why we have developed this guide, featuring some of the best sportsbooks that offer markets, to help you get to grips with esports gambling:
How to Gamble on Esports
Pick your favourite sportsbook offering esports betting
Sign up with the necessary details and make your first deposit
Find the esports section of the casino, where all available games will be listed
Choose an esport from the options available
Find a tournament or match to bet on
Place a bet using one of the available options
Watch the match, wait for the result and see if you win
Popular Esports Bet Types?
Top 5 Esports Betting Tips
Most Popular Esports to Bet on
Top Esports Betting Sites
1

C$200
Bonus
2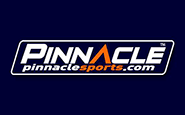 None
Bonus
3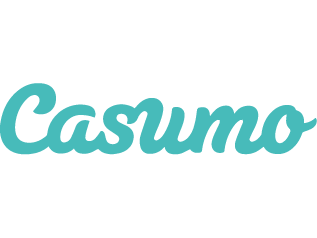 C$1,000
Bonus
Top Esports Games Info
Choose your Game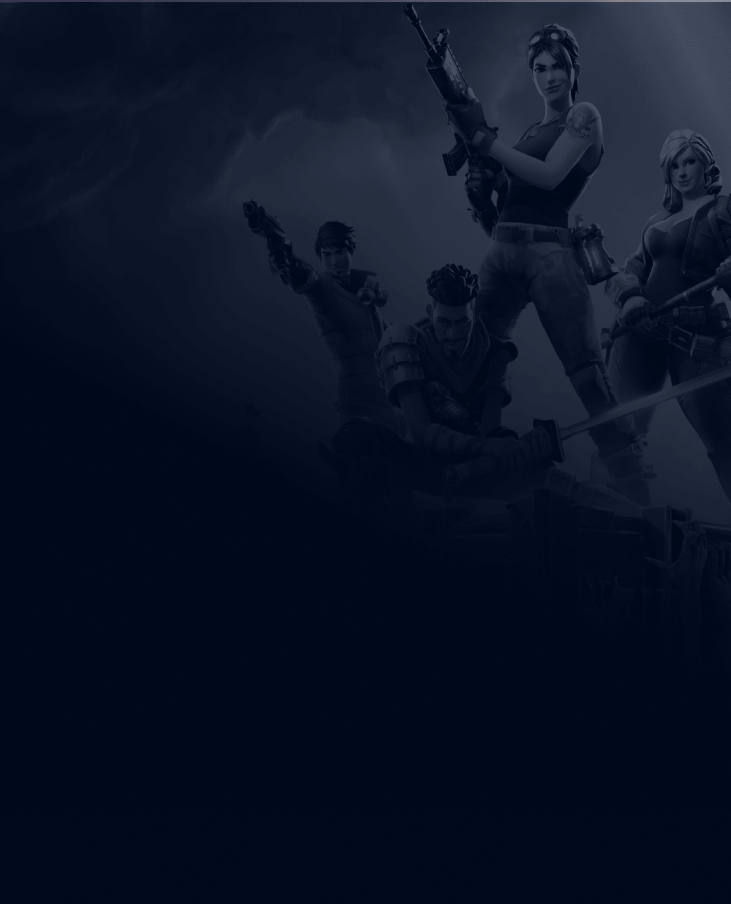 Fortnite
Fortnite is a battle royale game that rapidly gained worldwide acclaim, thanks as much to its celebratory dances as its gameplay.
The aim is to outlast 100 other players on an island where a dangerous circle is forcing you closer together. Players must find weapons to take out opponents and build structures to keep themselves safe.
First Played as Esport
2018
Genre
Battle Royale/Sandbox
Platform
PS4/Xbox One/Nintendo Switch/Mac/Windows PC/Android/iOS
Top Players


Kyle "Bugha" Giersdorf


David "Aqua" Wang


Harrison "psalm" Chang


Emil "Nyhrox" Bergquist Pedersen


Shane "EpikWhale" Cotton
Show More
Top Tournament Prize Pools
$15.28 Million
Fortnite World Cup Finals 2019 (Solo)
$15.1 Million
Fortnite World Cup Finals 2019 (Duo)
$1.94 Million
Fortnite Fall Skirmish Series Grand Finals
Top Bets
Fortnite is a very popular esport, but rarely features top level LAN events, so it is rarely offered for betting at the majority of high profile online casinos. When Fortnite betting is available, you can mostly find outright bets such as the player/team with the most kills, and the winning player/team.
In the future there is also likely to be wide scope for in-game betting, such as players killed by the storm, next player to be killed and so on. Some bookmakers have experimented with similar markets but these are not commonplace yet.
What is Esports?
Esports is a recognized competitive sport that can be played by professional gamers in tournaments that command both cash prizes and global viewers into the millions.
Watch our video below, to give you a glimpse into the world of the lucrative phenomenon that is esports. You'll see actual footage and bet types of the top esports games:
Who are the Highest Earning Esports Players?
| | Player Rank | Nickname | Game | Team | Earnings |
| --- | --- | --- | --- | --- | --- |
| | Johan Sundstein | N0tail | Dota 2 / Heroes of Newerth | OG | $6.90 Million |
| | Jesse Vainikka | JerAx | Dota 2 / Heroes of Newerth | Inactive (Previously OG) | $6.47 Million |
| | Anathan Pham | ana | Dota 2 | OG (inactive roster) | $6 Million |
| | Sébastien Debs | Ceb | Dota 2 | OG (coach) | $5.5 Million |
| | Topias Taavitsainen | Topson | Dota 2 | OG | $5.41 Million |
| | Kuro Takhasomi | KuroKy | Dota 2 / Defense of the Ancients | Nigma | $5.18 Million |
| | Amer Barqawi | Miracle- | Dota 2 | Nigma | $4.74 Million |
| | Ivan Ivanov | MinD_ContRoL | Dota 2 | Nigma | $4.53 Million |
| | Maroun Merhej | GH | Dota 2 | Nigma | $4.14 Million |
| | Lasse Urpalainen | Matumbaman | Dota 2 | Team Secret | $3.68 Million |
What are the Top Esports Teams?
| Rank | Team | Country | Top 3 Games | Earnings |
| --- | --- | --- | --- | --- |
| #1 | Team Liquid | Netherlands | Dota 2, Counter-Strike, StarCraft | $36,083,860 |
| #2 | OG | Europe | Dota 2, CS:GO, Super Smash Bros | $34,342,223 |
| #3 | Evil Geniuses | USA/Canada | Dota 2, CoD, CS:GO | $24,292,198 |
| #4 | Fnatic | UK | CS:GO, Dota 2, LoL | $15,981,725 |
| #5 | Virtus.pro | Russia | Dota 2, CS:GO, Counter-Strike | $15,322,174 |
| #6 | Newbee | China | Dota 2, StarCraft 2, WarCraft 3 | $14,225,385 |
| #7 | Vici Gaming | China | Dota 2, CS:GO, CrossFire | $13,183,487 |
| #8 | Natus Vincere | Ukraine | Dota 2, CS:GO, PUBG | $12,168,007 |
| #9 | Team Secret | Europe | Dota 2, Fortnite, Rainbow Six | $12,152,574 |
| #10 | Invictus Gaming | China | Dota 2, LoL, StarCraft 2 | $11,759,710 |
Top Canadian Esports Teams
Some top Canadian esports teams include:
Vancouver Titans (Overwatch)
Luminosity Gaming (CS:GO)
Team Tinker (Dota 2)
Team NP (Dota 2)
subtLe (CS:GO)
How to Watch Esports
The esports revolution came into fruition on Twitch, and this is still the most popular place to watch esports. However, as the industry grows, more options are becoming available for esports fans in Canada.
Many tournaments are shown live on YouTube, with others also airing on Facebook Gaming. Some competitions are exclusive to a single platform, so if you can't find an event on Twitch you may have to look at these options, but many events are streamed across multiple locations.
GINX is Canada's first 24 hour esports channel. For a small fee, you can watch esports from around the world at any time. Programming includes live events, news and shows on gaming lifestyle. This is a great way to get familiar with esports before starting to bet.
Students at Stanford University take part in the first known video game tournament, playing Spacewar to win a subscription to Rolling Stone.
1972
Atari hosts Space Invaders Championship in the USA. The largest scale video game tournament of the time attracted over 10,000 players.
1980
Nintendo hosts its first World Championships.
1990
The first EVO fighting game event is held, with the tournament continuing annually to this day.
1996
Quake II launches, and goes on to become one of the first major online esports.
1997
StarCraft is launched, becoming massively popular in South Korea and kicking off the esports boom.
1998
Counter-Strike launches becoming a major esport that is still popular today in the form of CS:GO.
2000
EVO Moment 37 takes place, instantly becoming one of the most iconic plays in esports history.
2004
The Championship Gaming Series kicks off, with broadcasts on DirectTV and Sky.
2007
The Championship Gaming Series folds and is credited as a massive failure, destroying trust in the esports world by mainstream broadcasters.
2008
Twitch is launched as a dedicated esports channel and becomes the unofficial home of esports broadcasts.
2011
The Dota 2 International becomes the first-ever esports tournament to give away $1 million to the winners.
2011
Valve adds skins to CS:GO, inadvertently starting up a new way of esports gambling that would prove controversial down the line.
2013
Blizzard founds the Overwatch League, the first major franchised league in esports.
2016
The League of Legends World Championships final is held in the iconic Birds Nest Olympic Stadium in Beijing, China.
2017
The Fortnight World Cup, takes place giving $3 million to winner Kyle "Bugha" Giersdorf in the single biggest payout to an individual player in esports history.
2019
The International 9 Dota 2 tournament has the largest ever prize pool in esports history sitting at 34,330,069.
2019
How We Review Esports Betting Sites
Our experienced team reviews the very best esports casino and betting sites based on the following criteria:

Security
We only recommend sites that use state-of-the-art encryption and firewall technology, to ensure you and your money are safe at all times.

Licensing
To make our list, an online casino or sportsbook needs to be certified and licensed by a reputed regulator such as the UK Gambling Commission.

Payments
For esports sites, this includes real money betting options. We expect a wide range of payment methods available to online gamblers in Canada.

Game Options
Some sportsbooks offer more esports games and betting markets than others. We only shortlist sites with a varied selection of the best esports odds.

Bonuses
Esports is a competitive market. To stand out, a site needs to provide good welcome bonuses and regular promotions for existing customers.
Is esports betting legal in Canada?
Yes. Esports, or video game, betting is legal. As long as you are betting at a legitimate sports betting site that is based outside of Canada.
You must be of legal gambling age, which is 18 or 19 depending on which Canadian region you are in.
Is esports safe to bet on?
What are the top esports betting sites?
How does esports betting work?
How much can you make betting on esports?
What is the biggest game in esports?
Is esports a sport?
Is esports in the Olympics?