Blackjack Switch
Blackjack with Perfect Pairs & 21 + 3
Blackjack
How to play free blackjack online
Choose a free blackjack game from our recommended list.
Click on the 'Play for free' button to load the game.
Choose your stake before you begin.
Start the game by clicking 'Play'.
Enjoy your game of blackjack!
Pros & cons of playing free blackjack games
While a lot can be said for playing blackjack with real money, there are also many advantages of playing blackjack for free.
Hits
Great selection of top-quality games
No lengthy sign-up process
No need to hand over any personal data
No requirement to deposit any funds
Try out new strategies without risking real cash
Misses
No real money is at risk
Fewer free blackjack game options than real money
Top blackjack variants
While the basic aim of blackjack never changes, you'll find different variations offer unique twists on the traditional game. Check out some of the most popular variants below, pick the one you like the sound of and then start playing free blackjack.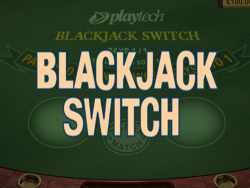 Blackjack Switch
Created by renowned casino game inventor, Geoff Hall, this version of blackjack sees players dealt two hands rather than one.
Players are initially permitted to swap or switch the top two cards to make two different hands to what they originally started. If a player gets a blackjack, the payout is 1:1, rather than 3:2 as it would be in the standard version.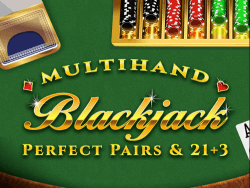 Blackjack Perfect Pairs
Blackjack Perfect Pairs is a side bet whereby the first two cards a player is dealt make a pair. Pairs pay out at different odds depending on their type, which includes mixed pairs, coloured pairs and a perfect pair. To get a pair, players need to match the numbers of the cards or their face value if they are dealt picture cards.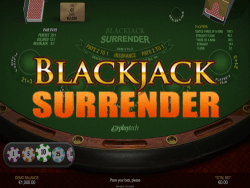 Blackjack Surrender
Blackjack Surrender follows the same rules as the traditional version of the game, but there's the addition of a new option for players. In this spin-off of classic blackjack, players can choose to 'surrender' at certain points in the game. If they do so, they fold any blackjack hand before they draw any new cards. Players who surrender forfeit half of their stake.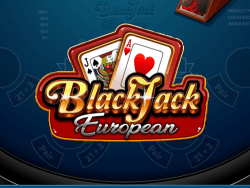 European Blackjack
This is one of the most widely played blackjack variations along with American Blackjack. One of the key differences between European and American Blackjack is that players are only allowed to split on one occasion. When players split, they must do so using cards with the same face value. You can play European Blackjack online for free right here at OGCA.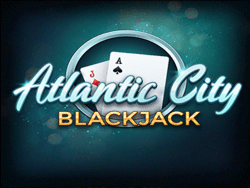 Atlantic City Blackjack
The popularity of Atlantic City Blackjack has been soaring recently, and that's largely down to the low house edge of the game. In this version of blackjack, players have a few different options available to them. They can split and double down to boost winning potential. Players can also surrender, and even buy insurance to maximize their chances of winning.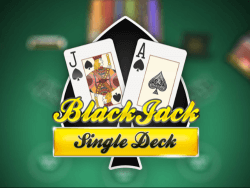 Single-Deck Blackjack
Single-Deck Blackjack is the name given to games using a single deck of cards. The rules of the game are the same as they would be in the classic version, but it's slightly easier for players to keep track of which cards have already come out of the deck.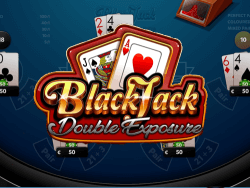 Double Exposure Blackjack
In Double Exposure Blackjack, some of the dealer's cards are revealed to the player right at the start. Players are dealt their cards, then the dealer receives two cards which are placed face up. The information provided to players gives them a real advantage in this version of the game.
Blackjack is a game of chance, but there are many different strategies that players can use to up their winning potential. Many players swear by them, attributing huge wins to their commitment to certain strategic moves.
For those of you who are interested in trying out a new blackjack strategy, but are unsure whether it'll give you an advantage, you can easily put it to the test in a free blackjack game. Simply load a game of free blackjack and see if you can use your strategy to beat the dealer. If it works, you can then use it to outsmart a dealer in a real money game!
If you're looking to learn more about different strategies and how they work, head over to our blackjack strategy page.
If you're new to blackjack, then it's important to get a basic understanding of what constitutes a good hand before you start playing for free or real money. So, let's take a look at the top three hands in blackjack:
This is the starting hand everyone wants because it almost guarantees a win. Possessing an ace and any 10-card value is an instant win in all blackjack variants unless the dealer should have the same hand. In this case of a tie (known as a 'push' or 'standoff'), original bets are returned.
A hard 20 is a hand that adds up to 20 and does not include an ace. Any two cards valued at 10 will add up to 20, for instance, two face cards. The absence of an ace leaves a player with fewer choices, and that's why the hand is called a hard 20.
A hand known as a soft 18 adds up to 18, with the inclusion of an ace. In this hand, the ace would count as 11. Some typical examples of a soft 18 are hands like an ace and a seven, or an ace with a two and five.
OGCA's top tips for playing free blackjack
New to blackjack? Never fear. We've put together some top tips to help you get started:
1
Explore different game variations
There are many variations of blackjack out there, each one offering something different and unique. Check out our collection of some of the best free online blackjack games to find the one you like best.
2
Read up on blackjack strategies
There are several time-tested blackjack strategies and the luxury of playing for free means that you can try out these strategies before committing hard-earned cash. If you practise blackjack free first, you stand a better chance of winning when you play for real money.
3
Always split aces and eights
A standard rule of thumb in blackjack, this allows you to turn a bad hand into one or two potentially winning hands. It also means that you can double your bet when the dealer busts.
4
Hit when your hand is 12-16 when the dealer has 7-ace
Another good rule of thumb in blackjack. Conversely, you should always stand when your hand is 12-16 and the dealer has 2-6.
5
Have a fun, risk-free gaming session!
Playing blackjack for free removes any pressure or fear of losing and allows you to just have fun. What's more, you can play free blackjack games for fun right here at OGCA.
Free vs real money blackjack
There are endless benefits to playing free blackjack online. Not only is it enormously entertaining, but playing blackjack for free also provides unmissable opportunities to try out different strategies and explore new game variants. Of course, there are no real money prizes up for grabs. Free blackjack is purely about having fun. If you'd like to find out more about playing for real money, take a look at our guide to real money blackjack.
Play blackjack for real money
1

100% up to $1,600
Bonus
2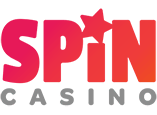 C$1,000
Bonus
3

C$750
Bonus
How do you play blackjack for free online?
Take a look at our list of recommended free blackjack games, then simply click the title you like the look of to load the game and play blackjack for free. It's then just a case of hitting the 'Play' button to start.
Are these games available on mobile?
What blackjack games are playable?
How are free games different from real money versions?
Do I need to download any software?
Why play free blackjack games?
What are the benefits of free blackjack?