What is parlay betting?
Simply put, a parlay is made up of two or more bets in the same wager. All your picks must win to receive a payout – if one loses then the whole bet is void. The more picks you add to your parlay bet, the bigger the payout will be, but the higher the chance your bet will lose!
Also known as an accumulator, multi or combo bet, you can do parlay betting for most sports, including the NFL, NBA, NHL, MLB and soccer. You can use popular bet types like the moneyline, point spreads and over/unders for the parlay, and even bet on teams across multiple sports.
Our page will cover everything you need to know to get started, from how to make a parlay bet to how parlay odds are calculated, and more. Start off by watching our parlay explanation video…
Parlay betting explained
Check out our video below to find out the definition of parlay betting and how it works.
How to make a parlay bet
So, how to bet on parlays? To get started making your first parlay bet, follow these steps:
Sign up and log in to a top sportsbook, such as the sites we recommend.
Find the sports section and your chosen sport or sports.
Make two or more selections from a number of game bet types.
These will appear in a betslip – most sportsbooks allow up to 15 selections in total.
Your betslip should give you the option to choose a parlay bet and display the odds.
Enter how much you wish to bet to see how much you could win.
Remember all selections must win to receive the payout. If one loses, the whole bet loses.
Confirm the bet and wait for all the results to come in!
How parlay odds are calculated
When using decimal odds, which is the most common format in Canada, parlay bets are calculated by multiplying all the odds of your selections together with how much your wager is. Let's take a look at the following six-game NHL moneyline parlay bet example:
Ottawa Senators 1.70
Vancouver Canucks 1.30
Boston Bruins 1.30
Los Angeles Kings 1.45
Columbus Blue Jackets 1.60
Winnipeg Jets 1.85
These are all low (favourite) odds for each team to win their respective games. But, if you multiple the odds together, you get a more enticing total of 12.33. Now, times 12.33 by an example wager of C$10, which leaves 123.91. This would be the total payout, plus your C$10 stake, should all the bets win.
Play around with our parlay calculator below to find out more combinations and potential winnings. You can also convert these to American moneyline and British fractional odds. You'll need to calculate the parlay odds total yourself, and enter it into the 'Odds' box.
Parlay betting tips & strategies
Parlay betting can be the most lucrative way of winning money at sportsbooks, and with little cash spent if you have the right parlay strategy. There's no guaranteed winning parlay system, but follow our expert parlay tips to increase your chances:
1
Bet small
This is the key parlay tip. Although the odds may seem very tempting, it is best to keep your wager low for each parlay bet and never bet more than you can afford to lose. You can still win big with a low bet.
2
Pick the favourites
While one team with low odds may not seem tempting, if you add multiple selections into the same bet you'll be surprised how much the odds will multiply. This will increase your chances of the bet winning. Of course, if you really fancy an outsider to win, they will further increase the parlay odds.
3
Don't pick too many teams
For parlay betting in Canada, most sportsbooks will allow up to 15 selections, which will always look very tempting with the best parlay odds. But we recommend going for around 5 or 6-team parlays made up of your favoured picks to increase your chances of winning.
4
Multiple parlays on the go
If there is a risky pick in your parlay bet, you can always create others without that selection. Again, we advise to bet small and these may not have as big odds as your original parlay, but they can act as an insurance to it.
5
Do your research
It goes without saying that you'll need to do your research on the teams you pick before adding them to your parlay bet. Check their form, head-to-head records and any noticeable player injuries etc.
Ready to place some parlay bets?
1

C$200
Bonus
2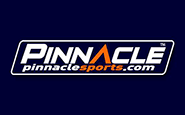 None
Bonus
3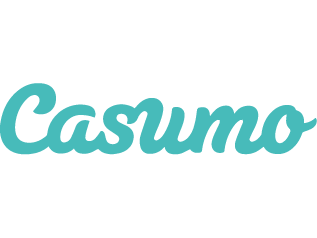 C$1,000
Bonus
FAQs
How does a parlay work?
A parlay is a single wager made up of two or more (usually up to 15) bets. These bets can be taken from game odds that include the moneyline, spreads, over/unders and other prop bets.
The odds from each bet are multiplied to form a hugely enhanced price, which you can then bet low on to win big. Remember that if one of the bets lose, then the whole parlay loses too.
Do you have to win every bet in a parlay?
What are the best parlay betting sites?
Are parlays good bets?
Can I make parlay bets through an app or mobile site?
What sports are best to make parlay bets on?
What is the best bet to add to a parlay?
What is a progressive parlay?