History of Gambling in Canada - OnlineGambling.ca's Guide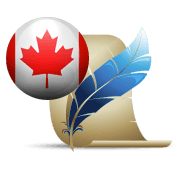 Like most developed nations, gambling has a long and rich history in Canada. Even before European settlers landed in the late 1400s, there is evidence of native Indians playing games of chance for thousands of years before.
While gambling went through its periods of prohibition, today's Canadians have a wide variety of legal gambling options available to them.
First Laws
In 1892, the Canadian Criminal Code was established, effectively banning all forms of gambling except for horse race betting. The law was meant to mimic similar ones in England at the time, but over the following decades exemptions were gradually made to the act which legalized more and more forms of gambling. As long as it was for charity, raffles and bingo were allowed from 1900. Gambling on horseracing followed, along with other amendments.
In 1969, the governments of each province were permitted to conduct their own lotteries as were charitable organizations if they acquired a government license. As governments began to see major profits from this new freedom, they began to explore other ways to offer additional regulated gambling. The 1980s saw another amendment to the original code that let provinces install computer-based gaming devices like slot machines. This opened the floodgates for even more approved gambling methods in the following years and decades, continuing to modern day.
Modern Regulation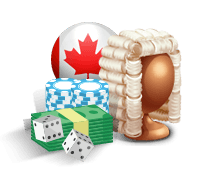 Gambling in Canada is unique in that while the parts of the Canadian Criminal Code that haven't been repealed (yet) must be abided by, regulation is mostly up to the individual provinces as opposed to the Federal Government. Through this arrangement, charities and other private operators can conduct their own gambling operations if given provincial approval.
In 1990, the first government-owned casino in Canada (and the entire Western Hemisphere), the Crystal Casino, opened in Winnipeg. Perceptions and images of gambling have changed in the last 20 years or so. It has shifted from an almost underground and undesirable activity to a luxury pastime people discuss openly. As social acceptance of gambling has shifted to be more and more open, the number of Canadian casinos ballooned to over 100 by 2010. Today, ticket lotteries, horse racing betting, and gambling for charity is legal in every province; casino gaming is legal in all but three, as are slot machines.
Online Gambling
Widely considered one of those legal 'grey areas', online gambling's legal status in Canada largely depends upon who you ask. While the law is clear in that it's illegal to conduct online gambling operations that are based within the nation's borders, many argue that no laws are being broken if the operator is based overseas. It's also inarguable that Canada's Criminal Code makes any specific mention of online gambling.
As of this writing, the government has never made a case against any offshore betting providers. That might make for an interesting precedent, considering that one of the world's largest online gambling hosts is located within the borders of Canada, but not technically part of the country. The Kahnawake Gaming Commission (located on the Kahnawake Reserve in Quebec) currently runs over 250 online gaming sites and is also yet to face any sort of legal action from the Canadian government.
The technology is in place already. There's plenty of casino gambling coverage on TV and gambling online and via mobile devices has seen a huge take up. It's unlikely that the law and the Canadian authorities will not follow these trends to open up the industry, and its potential revenue, further.
The Future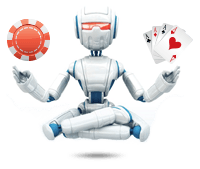 So as not to miss out on the profits to be had by taking advantage of this grey area, provinces have begun offering online lottery tickets, sports betting, poker, and casino games since the turn of the century. Bigger and better casinos, both physical and online, are opening up to more and more parts of Canada. One prediction for the future of online gambling in Canada is that as provinces begin to capitalize more and more, the federal government is going to have to make a decision one way on the other.
Given gambling's rising popularity and social acceptance, it seems unlikely that the Canadian government would want to miss out on the action. For the gambler this means increasing choice, more competitive bonuses and ever improving gameplay and range of games to entice them.