10 Fun Gambling Facts
Anyone that has gambled for any period of time undoubtedly has heard or experienced some crazy gambling stories. Below are ten of the craziest and most fun gambling facts we have ever come across.
The Night Monte Carlo Lost It All:
The Gambler's Fallacy states that even if an event has occurred frequently in the past, that doesn't mean its odds of happening again in the future are less. Seemingly everyone at the Monte Carlo fell victim to this law of probability at the roulette table on August 18, 1913, when the ball hit on black a record 26 consecutive times. Because it seemed only natural that a long streak of red had to follow, players ended up losing millions betting against black.
Cigar Jackpot: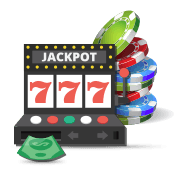 The first slot-type machine was invented in 1891, but was very different than the machines we know today. The game was based off of poker hands, and players would pay a nickel and pull a lever which would spin five 'drums' (reels) that contained 50 card faces. Payout on successful spins was not dependent on the machine, but rather the bar that owned it. Prizes could be whatever bar owners wanted it to be, such as a free beer for getting a pair or cigars for a royal flush.
Finning Big: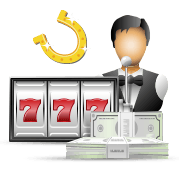 The biggest online slot machine payout in history came on Paf.com on January 20, 2013. An anonymous player from Finland bet €0.25 on the Mega Fortune progressive jackpot game, which was connected to several casinos, and raked in €17,861,813 (about C$22,974,400).
The Run:

A Greek gambler by the name of Archie Karas can lay claim to the largest and longest winning streak in casino history. During what is now simply known as 'The Run', Karas went into Las Vegas's Mirage casino with a mere C$50 in 1992, which he speedily turned into C$30,000 playing Razz. From there, Karas continued to grow his wealth into more than C$40 million by 1995 playing poker, dice, baccarat and pool, to the point where he had trouble finding competitors willing to take on his stakes and reputation. His good fortune eventually ran out as did his actual fortune, and Karas went on to lose everything he had won in a matter of three weeks.
Voting for Winner:

Held in 1970, the first World Series of Poker was just that, a series of cash games which included five- and seven-card stud, razz, Texas hold 'em, and deuce to seven low-ball draw. When the action concluded, Johnny Moss became the WSOP champion not by being the player with the most cash or being the last player remaining, but rather as a result of a vote held by all the players. And instead of taking home a now-coveted gold bracelet, he was awarded with a silver cup.
A Company's Gamble:

Struggling to pay a C$24,000 fuel bill in the company's infancy, FedEx creator Fred Smith came up with an unusual solution to get the funding his company needed to survive. Smith took the last C$5,000 his company had to its name and went to a Vegas blackjack table, turning it into C$27,000 that ultimately allowed his company to survive a day longer, and eventually turn into one of the largest in the world.
Security Shoe:

You may notice in baccarat and some other the games the "shoe" that is used to store cards. This concept was thought up in Cuba in the 1950s by casino owners who suspected that their dealers were helping out players in exchange for tips. Having the shoe, plus increasing the number of decks used, cut down dealer cheating and increased the house's profit.
Double Zero Heroes:

While roulette wheels in Las Vegas have a 00 space, the French and European variations of the game only have the single 0 space. The game invented by the French originally had the 00, but as a way to lure away players from Paris casinos and into their own, German game designers eliminated the 00 to slightly increase players' odds. It worked, and eventually the famed Monte Carlo casino in France followed suit, and to this day the only casinos that have the 00 are found in Vegas.
Super Big Bertha

Appropriately named, the Super Big Bertha was the world's largest slot machine, measuring in at two meters wide and 2.5 meters tall. Built in the 1950s, Bertha cost C$150,000 (over C$1 million today with inflation) to make and the odds of hitting a jackpot on its eight reels with 20 symbols each was 1 in 25.6 billion.
A Sailor's Luck:

If you visit the Las Vegas Desert Inn you might notice a velvet pillow with a pair of dice in a glass case. The dice were last used in 1950 by a sailor playing craps that made 27 passes (wins) in a row, overcoming 12,467,890 to 1 odds of such a feat.