Play European Roulette online in 2023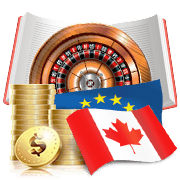 Of all the different forms of roulette, European roulette is probably the most popular amongst players in Canada. There are many reasons for this, such as the better odds and the massive amounts of excitement, and Canadian players will find this game at the vast majority of online casinos.
So that you can play at the best online gambling sites offering European roulette, we've come up with this handy page, which will also detail many other important facts about this much-loved online casino game. We've reviewed most of the sites offering European roulette in 2023, using our expert knowledge to evaluate each of them, and at the moment we think that the number one place to play this game is JackpotCity.
On this page, you'll find loads of information about online European roulette, including:
How to play this fun and exciting game
The European roulette online gambling sites with the best bonuses
Which sites offer the best security for European roulette players
Top European Roulette Sites for Canadian Players
Play Free Roulette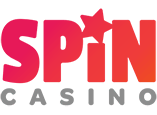 How We Choose the Best European Roulette Online Gambling Sites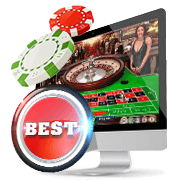 At OnlineGambling.ca, we're experts at gambling online, and have played at the vast majority of different online gambling sites. We use this expertise to craft honest and informative reviews of the best places to play, so you can enjoy this game when you play. There are many different things that we look at when reviewing a site, but perhaps the most important is the security. We want you to be as safe as possible when playing online roulette, so we'll only recommend sites that meet our strict requirements when it comes to safety and security.
There are also many other things we take into account when composing a review. There are the bonuses, as we want you to get the best ones whenever you sign up somewhere, as well as the many games on offer. We also look at the customer service, depositing options and usability. By the time you've finished reading a review, you'll have the perfect overview of the site in question.
How to Play European Roulette
Roulette is one of the easiest games to learn at a casino, as it is based entirely on chance. Let's assume that you have funds in your online casino account. To play European roulette, click on the game in the casino lobby, and you'll then be taken to the table. Now you need to select from the different numbers and options on the board, which can range from selecting a single number – which offers the highest wins, but also has the lowest chance of spinning in – through to a simple bet on red or black. Click on the bet you want to make – or bets, as it's more than acceptable to make more than one – before then confirming that you are finished. The wheel will then spin around, and you'll find out if you've won when the ball stops.
European roulette online gambling is also really popular amongst fans of live casino games, and playing the live version does have a couple of differences. The main one of these is the fact that there will be a time limit on each bet, as the dealer needs to keep the game moving. This means that, should you not make the bet in time, you'll miss a turn. This actually makes the game longer though, as most players of standard online roulette place bets really quickly, but there's no way of hurrying up the live version. Live dealer roulette also generally has a higher minimum bet amount, which can put off some lower stakes players. Visit our free roulette page to get a taste for playing online.
European Roulette vs. American Roulette
Of all of the different forms of roulette, European roulette is probably the most popular amongst players in Canada.
Choosing whether to play European roulette or American roulette can be a tough choice for online gambling fans, however most players in Canada usually end up electing to play the European version. This is for one simple reason: the odds of winning when playing European roulette are better. This is because the European roulette wheel only has one zero, while the American roulette wheel has a zero and a double zero. This might not seem significant, but over time this extra zero will cause the amount a player wins to be lowered.
Some online casinos also offer French roulette, and it is quite similar to European roulette. The only real differences come in the language used (the bets often have a French twist to them) and the fact that French roulette has the La Partage rule. This means that any players who have placed an even money bet, only to find that the ball finishes on zero, will get half of their money back. This means that the house edge is slightly better in French roulette.
Play European Roulette Online Today!
Now you know how we select the best online casinos, as well as how to play European roulette, it's time for you to look through our detailed reviews and find the casino that is perfect for you! You'll then be playing European roulette in a matter of minutes, and hopefully you'll get lucky and manage to win some huge amounts of money!
TOP RATED CANADIAN SITE


JackpotCity
European Roulette FAQ
How does European roulette work?
The process of playing European roulette is an incredibly simple one. Firstly, sit down at one of the tables at your favourite casino. Then, place a bet – or multiple bets – on one of the many different options at the roulette table. Then you simply have to wait as the wheel is spun, before finding out if you've managed to win.
Does it use the familiar bets and table layout?
For English speaking players, the European roulette table should be familiar, as it uses all of the normal roulette bets. There are, of course, some slightly more complex bets as well, which are generally only used by more experienced players. This means that most people will be able to get the hang of European roulette straightaway.
Is it popular online?
Yes, it is incredibly popular online. In fact, roulette, along with blackjack, is the most popular table game for online gamblers. In Canada, European roulette is also the most popular form of the game, closely followed by American roulette, and is played by an absolutely huge number of people each and every day.
What makes it different?
It is different from American roulette, thanks to the lack of a double zero, which ensures that the house edge is lower when playing European roulette. When compared to French roulette, the European version has a slightly higher house edge, however is also much easier to understand for English speaking players.
How are the odds different?
The addition of a double zero on an American roulette table means that the house edge is 5.26%, however the house edge when playing European roulette is much lower, at 2.7%. This isn't as low as the house edge when playing French roulette though, as this version of the game has a house edge of just 1.35%, thanks to the La Partage rule.
Can I use a roulette system?
Roulette is a game based entirely on chance, and there is nothing that can be done to change this. There are some systems and pieces of software that claim they'll bring you guaranteed profits, but they do not work in the long run. So, it's best to accept the fact that European roulette online gambling is totally random, and just enjoy playing the game.
Where can I play?
European roulette is one of the most popular forms of online gambling in Canada, so the vast majority of online casinos offer it to players. To find the one that's best for you, simply read through the various reviews here on this site, which will let you know about everything a site has to offer, including bonuses, game selection and security.