The Best Progressive Slots in Online Gambling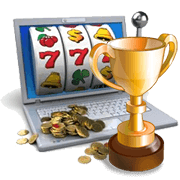 Progressive slots are the favourite type of game for many who like to gamble online, thanks to the massive prizes that they offer to real money players. But what exactly are progressive slots? And how can you find the very best progressive slots in Canada when you head to an online casino? You'll find out everything you need to know, plus much more, when you read the page below.
Perhaps the most important function of this page is to help you find the best online casinos with progressive slots though. We've looked through all of the big casinos open to Canadian online gamblers, ranking them on a number of different criteria, so you'll always be able to gamble online at a site that's perfect for you. Our rankings often change, but at the moment our top online casino is Jackpot City.
When you read through this page, you'll find loads of useful information, including:
How to find the progressive slots site with the best bonuses
Where you can gamble online with the highest levels of security
Which progressive slots are trusted by Canadian players
TOP ONLINE CASINO SITES FOR CANADIAN PLAYERS

CANADA'S FAVOURITE

1
Jackpot City
Payment Methods
$3,864,206.00
Mega Moolah Jackpot
Play for the
$3,864,206.00
Mega Moolah Jackpot
Play for the 2
Spin Casino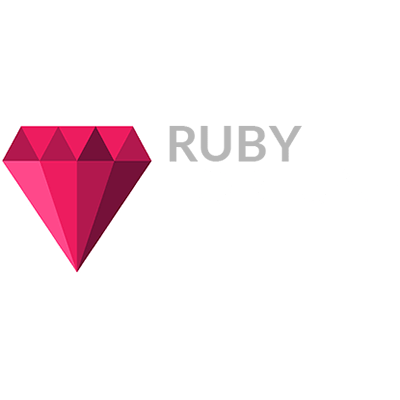 3
Ruby Fortune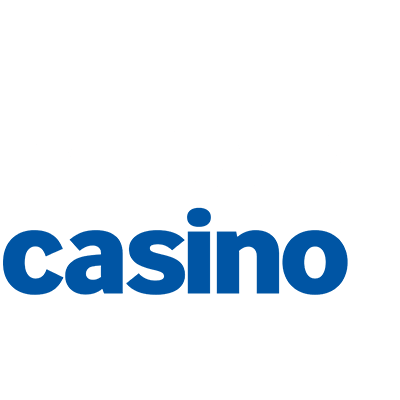 4
Betway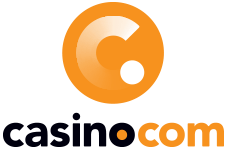 5
Casino.com
Discover the Best Sites for Progressive Slots

Those who enjoy gambling online will already know that progressive slots are absolutely fantastic. After all, there aren't many other games offering jackpots that regularly exceed a million dollars. At OnlineGambling.ca, we've looked through all of the different Canadian progressive slots sites to find you the best. But how have we ranked them? Well, we've used a number of criteria, but the most important is easy to point out: we only recommend the online gambling sites with the largest ranges of progressive slots, as well as those featuring slots from the best names in the business, such as Microgaming and Playtech.
Online casino bonuses also play a big role in our rankings, as we only recommend online casinos offering the very best welcome bonuses to players. We'll also let you know of the sites with other great bonuses too, as well as warn you about any casinos offering poor or misleading bonuses to players. We also take into account the safety and security at a site, as well as how good the customer service is. Once we're finished, you'll know the perfect progressive slots online gambling site for you!
Track the Biggest Jackpots
Progressive jackpots run across networks of sites, pooling the money into massive prizes. Lucky players, as seen above, can win the entire jackpot at any time. To try your hand, check out the highest jackpots available right now using our live trackers:
Progressive Slots Explained
If you've never played progressive slots before, you're missing out. This is because progressive slots offer the biggest jackpots around. But why is this? Well, most online slots have set jackpots, which never fluctuate. The jackpots at progressive slots rise as more people play them though, and they can often reach into the millions. In fact, the largest ever progressive jackpot win was €17,880,900 (C$26.48m), won by a British player while playing Mega Moolah.
Winning a progressive jackpot is almost entirely down to luck, however they are awarded in different ways. Some real cash progressive slots will award them randomly after a spin; some will award them when a bonus game is played; and other jackpots are won when the correct combination of symbols appear on the reels. Regardless of how you win though, you can be sure that you'll receive an absolutely massive amount of cash!
The Top Canadian Progressive Slots
The jackpots at progressive slots rise as more people play them though, and they can often reach into the millions.
You'll find loads of different progressive slots at Canadian online casinos, however there are a few that are more popular than the rest. Without doubt the most popular progressive jackpot slot for those who enjoy gambling online is Mega Moolah though, which is produced by Microgaming and is found at various casinos in CA. The reason for its popularity is simple: the top prize is nearly always the highest around, and it is often in excess of C$15,000,000. Microgaming also make a few of the other popular progressive slots, including Major Millions and King Cashalot.
It's not only Microgaming making great progressive slots for Canadian online gambling sites though, as Playtech also have a fantastic suite of games on offer. The best are the Marvel slots – a group of slots based on the biggest Marvel superheroes, with the progressive jackpot linked across all of them. Hall of Gods Mega from NetEnt also offers really big prizes, as does Mega Fortune Mega, also by NetEnt. This means that everyone who enjoys gambling online should find a progressive slot that they really enjoy playing.
We Help You Find the Top Progressive Slots Sites
So, now you know all that you need to know about progressive slots online gambling, all you need to do is find a great place to play! To do so, simply look through the recommendations on this page and you'll find a casino that suits you in seconds. Then it's just a case of signing up – which takes minutes – and making a deposit, before spinning the reels at one of the many progressive slots available to those who enjoy online gambling in Canada!
TOP RATED CANADIAN SITE

Jackpot City
Progressive Slots FAQ
What are progressive slots?
Progressive slots are similar to standard online slots, but with one big difference: the jackpots keep on rising as more people play them. This means that the jackpots can reach huge levels, making millionaires of those managing to win them.
How do progressive slots work?
Playing a progressive slot is simple, as they pretty much follow the same rules as standard slots. The only thing to be aware of is that some progressive slots only offer the progressive jackpot to those playing at the very highest stakes.
Are there many different options for progressive slot players?
Yes, there are absolutely loads of different options for players. This is because the producers of online slots – names such as Microgaming, NetEnt and Playtech – know that they are incredibly popular amongst those who enjoying online gambling.
Which progressive slot games offer the best jackpots?
Mega Moolah is the progressive slot that tends to have the biggest jackpot, and it can often exceed C$15,000,000 – which is clearly a huge amount! Other great progressive slots include Mega Fortune Mega, Hall of Gods Mega, and the series of Marvel slots produced by Playtech.
Should I choose a regular slot game or progressive online slot game?
Most people will choose to play progressive jackpots, because the amount that can be won is much higher. Not everyone opts for progressive games though, often because they can't afford to play at the highest stakes. So, which type you choose really depends on personal circumstances.
Can I play progressive online slot games for free?
Yes, you certainly can. Most Canadian online casinos have free play enabled for all of their progressive jackpot machines, and they can sometimes even be played without signing up. Remember: you won't win real money when playing for free though!