Cash Wizard Slot Overview
The Cash Wizard slot game by Bally is a popular pick for players thanks to its crowd-pleasing themes of fantasy, magic and wizardry. Released back in 2012 on mobile, the attractive background graphics still pack a punch.
This is a low volatility slot, with a rather standard five reels and 30 paylines. But with three progressive jackpots, a max base game payout of C$40,000 and potentially C$80,000 of bonus payouts up for grabs, as well as a bucketload of fun features, the magical video slot is an intriguing entry in the Bally archives. For more information on how to play the game, read our Cash Wizard slot review in full.
Cash Wizard Slot General Info
Slot Reels / Paylines
5 reels / 30 paylines
Slot Volatility
Low-medium
Bonus Rounds
Wizard Wild Bonus; Mystery Wheel Bonus; Free Spins; Magic Potion Bonus Feature; Invisible ink Feature
Slot Themes
Magic; wizards; fantasy; gems
How to Play the Cash Wizard Slot Game
There are a lot of aspects to the Cash Wizard slot game, thanks to the bountiful range of bonus features. But if you're a beginner and want to know how to play the base game, use our helpful 'how to' below to get started.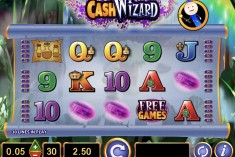 Use the plus and minus buttons under the reel to adjust your bet per line. Your total stake will appear at the side.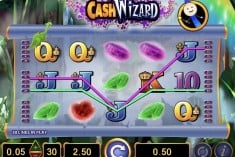 Press the large blue spin button under the reels, to begin play. Or hit the autoplay button with the curved arrows inside.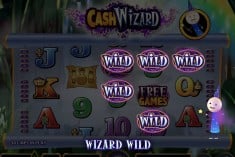 Win by landing combinations of matching symbols in the base game or the many bonus features.
What are the Best Casino Sites to Play Cash Wizard for Real Money at?
1

100% up to $1,600
Bonus
2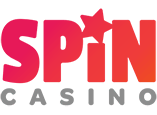 C$1,000
Bonus
3

C$750
Bonus
Cash Wizard Slot Game Features
Symbol
2 Symbols
3 Symbols
4 Symbols
5 Symbols


Wild
0.50
5
25
250


Red gem
0.25
1.25
12.50
50


Green gem
0.25
1
5
25


Purple gem
-
0.75
2.50
20


A
-
0.50
1.25
15


K
-
0.50
1
10
Cash Wizard Bonus Round
Where the Cash Wizard slot truly excels is with its five bonus features, which is an impressive amount of extras by any standard.
The star bonus feature is the Wizard Mystery Reel, which is triggered randomly, but you'll need to have activated the Wizard Bonus Bet. Turning on the latter is optional and means your starting stake is slightly higher, with only 60% of it included in your wins. But the wheel feature alone makes it worth it. The Wizard Mystery Wheel can provide you with between five to 20 free spins, and also access to the game's three progressive jackpots.
The Free Spins feature is triggered by free game scatters on reels 2, 3, or 4, and will gift you a further 15 free spins. It can also be re-triggered. Next up, the Wizard Wild Bonus, which also requires an activated Wizard Bonus Bet, is triggered randomly and will turn regular symbols into two to five profitable wilds.
Then it's on to the Magic Potion Bonus Feature, which is unlocked by three magic potion symbols appearing on reels 1, 2 and 3. It will ask you to click on seven potions for a chance to win credits, with a cursed bottle hidden in the mix. But if you manage to open all bottles and miss the curse, a tasty number of extra credits will be your reward.
And, finally, the Invisible Ink Bonus Feature, which occurs when the Invisible Ink symbol appears on reel 3, can gift you with a multiplier of up to 20x.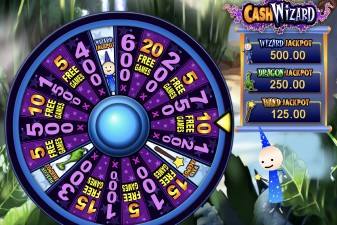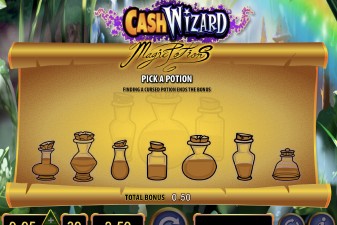 Cash Wizard Slot Theme
The Cash Wizard slot's theme introduces players to a virtual world of magic. Set in an enhanced forest, you'll explore a colourful space filled with potion bottles, invisible ink and lucrative gems.
There are plenty of social touches that make the theme come to life, including the reels being set on scroll and plenty of magic-related music adds to the experience. The main character, a cute if odd looking bald wizard with a star in the end of his wand, does divide opinion somewhat.
The star of the show, who appears in the top corner of the game and intro screen, among other places, is a happy-go-lucky character in-keeping with the atmosphere. He is, however, a rather basic graphic whose simplicity is not up to the standard of the rest of the graphics.
Some gamers will love the character, others will not. Still, Cash Wizard's theme will delight most slot players with a soft spot for wizards and fantasy.
Cash Wizard Slot | Mobile vs Desktop
Bally's Cash Wizard mobile slot has been available to play for free online since 2012. The easiest way may be to download an app. You can use iOS devices such as iPhones and iPads to play this game, but there is no current option for Android users.
But if you wish to play via desktop for free, you'll have to download Adobe Flash Player software.
Mobile
Game optimized for mobiles
Mobile features same as land slot
Play with the swipe of a finger
Desktop
Experience graphics on a large screen
Play on reduced or maximized screens
Easy to use interface
Our Verdict of the Cash Wizard Slot Game
Cash Wizard's theme may not be unique, but when you do play it is bonus games galore, which makes it stand out from the crowd, and not just when it comes to other Bally games. With five features to enjoy in addition to the base game, it will be able to keep players both new and veteran on their toes and thoroughly entertained for hours at a time.
The combination of magical music, graphics and gameplay variety make this a big hit with most gamers. However, the low player payout rate and the difficulty that can occur when trying to find ways to play online without downloads, mean you'll have to be able to score a big payout to make it worth the effort.
Hits
Attractive graphics
Great sound effects
Five bonus games
Free spins
3 progressive jackpots
Misses
Low RTP
Difficult to play online
Is Cash Wizard safe to play?
Yes, it is safe to play Cash Wizard. Its creator, Bally, is a renowned and respected software developer in the casino world. Just make sure you play at a reliable and trustworthy online casino site.
Can I play Cash Wizard for free?
What is Cash Wizard's RTP%?
How can I win playing Cash Wizard?
Does Cash Wizard have a progressive jackpot?
What are the biggest wins on Cash Wizard?
Where can I play Cash Wizard?