Top Newfoundland & Labrador Online Gambling Options in 2023
For those in Newfoundland and Labrador, online gambling is the main avenue to enjoy placing a bet. On this page, we will present the top online casinos in Newfoundland and Labrador, talk about the most popular casino games, as well as discussing:
Local gaming establishments, like the Entertainment Centre Newfoundland
Sports betting options in the Canadian province
Lottery games available in NL
Newfoundland & Labrador Key Stats


Top Five Casino Games Played in Newfoundland & Labrador
Thanks to online gambling, all players of legal age can enjoy a variety of casino games within Newfoundland & Labrador. The vast collections on the top sites offer something for everyone, including these popular options:
Top Five Sports Betting Games Played in Newfoundland & Labrador
Online sports betting is also very popular in the province, with residents having access to some of the best sportsbooks in the world. These are the top sports that bettors enjoy in Newfoundland & Labrador:
History of Gambling in Newfoundland & Labrador
Although the gambling industry has expanded throughout Canada significantly since 1970, Newfoundland & Labrador remains one of the few provinces without a local casino. History shows some attempts of opening casinos, but none have come to fruition.
1970 represents an important turning point for all Canadian provinces when it comes to gambling. It is when the Criminal Code changed to no longer make gambling illegal.
In 2010, the Batter Hotel in St. John's was listed for sale and buyers were encouraged to consider it as an establishment fit for a land-based casino.
Talks about opening a casino in St. John's continued for years and as a pending proposal was getting some traction a few years ago, Premier Dwight Ball stopped it in its tracks.
Top Online Casinos for Newfoundland & Labrador
How we find the best Newfoundland & Labrador Casino Sites

Security
All of the online casinos we recommend have been thoroughly tested to make sure that they provide flawless security.

Licensing
While Newfoundland & Labrador doesn't license online casinos, the top sites have active gaming licenses from reputable jurisdictions, such as Malta.

Bonuses
We want to provide our readers with the best
casino bonuses
, which is why we do the research and carefully read the fine print for you.

Payments
Banking at an online casino should not be overlooked. The top sites accept multiple payments that are popular in Canada and easy to use.

Flawless Platforms
There is no room for error when
betting real money
and we only recommend flawless casinos with stable platforms.
Newfoundland & Labrador Land-Based Casinos
Casino players in Newfoundland & Labrador don't have a lot of land-based establishments within the borders of the province, but there are some locations with video lottery terminals.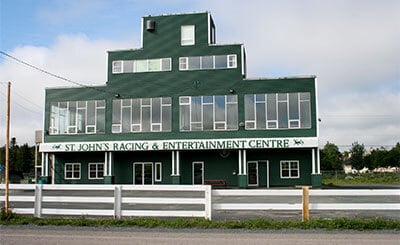 St. John's Racing and Entertainment Center
Address Lakeview Drive
Gould, Newfoundland and Labrador
Canada, A1S 1G7
Lottery Options in Newfoundland & Labrador
Lotteries are actually quite popular in Newfoundland & Labrador. The Atlantic Lottery Corporation conducts multiple games on behalf of the Government in the province. The most popular ones are Lotto 6/49 and Super 7.
Additional games are conducted by not-for-profit and charitable organizations. Some NL jackpots can exceed $1 million from ticket lotteries.
#1 Casino Site for Newfoundland & Labrador Residents
TOP RATED CANADIAN SITE


JackpotCity
Newfoundland & Labrador FAQs
Is online gambling popular for Newfoundland & Labrador residents?
There are plenty of players that enjoy gambling online in Newfoundland. It's highly convenient, which makes it popular for everyone interested in casino games and betting. Online gambling also makes up for the lack of local casinos.
What age can I play online in Newfoundland & Labrador?
Do I need to pay taxes on my gambling winnings in Newfoundland & Labrador?