The Best In Saskatchewan Online Gambling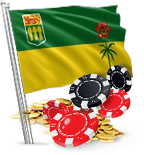 Saskatchewan online gambling offers those in the province fantastic gaming opportunities in many ways. First, the various premium online gambling sites, which are available to Saskatchewan players, provide a vast number of games, bonuses, and features. Plus, these Internet-based casinos are extremely convenient, as they are open 24 hours a day and 365 days a year, and there's always room for you no matter how many people are playing online. Finally, those who enjoy online gambling love the fact that they can use all of their cash for gaming, as there are no additional costs for travel, food, tipping, or accommodations.
Choose from a long list of quality international casinos offering top bonuses, generous rewards and VIP programs, and fantastic gaming opportunities. Land-based casinos just cannot compete with online gambling rooms for the variety and convenience with which they provide players.
Saskatchewan online gambling opportunities include casinos, poker rooms, sportsbooks, and horse books. If you like to engage in a wide range of gambling activities, you can switch from one type of betting to another in virtually no time.
Sample a wide range of casino games, slots, and video poker machines for free. Unlike land-based casinos, online gambling rooms offer every player the opportunity to play games in the free play mode where they can learn the finer points of that specific game.
Jackpot City tops our list of recommended online casinos for players in Saskatchewan.

CANADA'S FAVOURITE

1
Jackpot City
Payment Methods
$3,864,206.00
Mega Moolah Jackpot
Play for the
$3,864,206.00
Mega Moolah Jackpot
Play for the 2
Spin Palace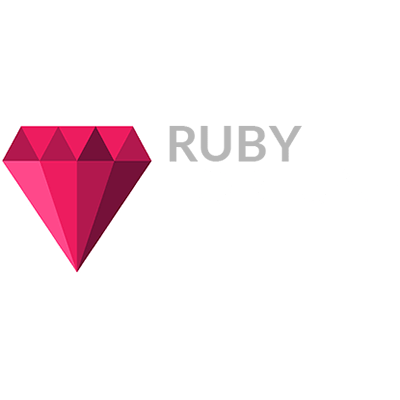 3
Ruby Fortune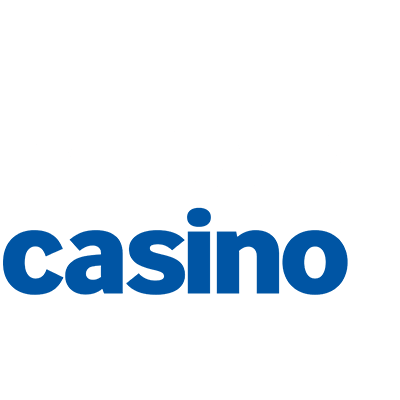 4
Betway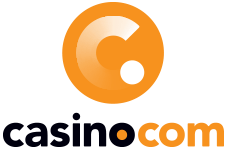 5
Casino.com

CANADA'S FAVOURITE 1
888 Poker
Payment Methods 2
Bodog

3
FullTilt Poker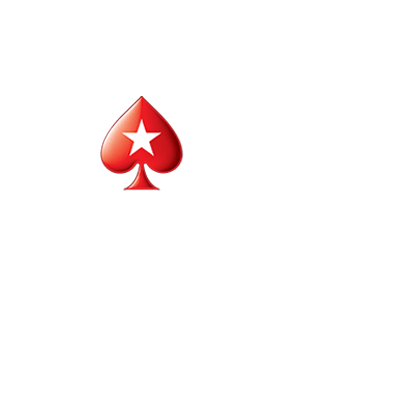 4
Poker Stars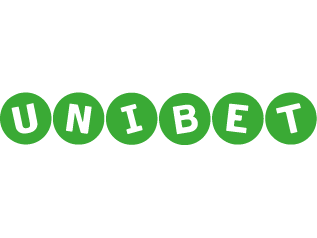 5
Unibet
Online Gambling in Saskatchewan
Northern Bear Online Casino, established in Saskatchewan in November 2012, was not actually provincially approved. Instead, it was the product of one individual, Bernie Shepherd. Shepherd claimed he was simply exercising his rights as a White Bear First Nations person to open an online casino in Saskatchewan like he did to open Bear Claw, a land-based casino in the province Saskatchewan. Despite a few ups and downs, it is operating strongly today.
Saskatchewan residents who prefer online gambling sites other than the Northern Bear Online Casino (located in Saskatchewan) often place their wagers on foreign-run websites.
The Top Sporting Events and Casino Games in Saskatchewan
Online gambling is highly popular throughout the region, but there are a few casino games that stand apart from the rest as the leading options that gamblers seem to choose. That includes slot games, and table games like roulette and blackjack. Players throughout Saskatchewan seem to love these games and they are worth trying out yourself.
There are plenty of sports fans in the region as well and they bet on hockey, curling, football, soccer and lacrosse regularly. Becoming familiar with at least one of these sports will offer you ample betting opportunities in the region.
Discover the Brilliance of Saskatchewan Gambling Online Sites
More choices means playing at online Saskatchewan casinos is cheaper
If you live in Saskatchewan, you have many more gambling options compared to those in other Canadian areas, both physical and online. Gambling activites in Saskatchewan includes casinos, lotteries, horseracing tracks, and racinos. There are some provinces & territories that have no, or only 1, full service casinos. But in addition to being the Wheat Province, Saskatchewan could also be called the Casino Province, since it contains not just one, but eight casinos.
These eight casinos are under the supervision of two different regulatory bodies:
The Saskatchewan Liquor and Gaming Authority (SLGA) supervises Casino Regina and Casino Moose Jaw
The Saskatchewan Indian Gaming Authority (SIGA) controls the operation of the six Indian Nation casinos
The eight casinos are spread out over a wide area, so some or all of them may be a large distance from where you live. And as nice as it is to have all these casinos within Saskatchewan, you might not have time in your busy schedule to make these trips as often as you would like. Thus, the money you can save by playing going online leaves you with more money for gambling.
Anteing up online is more convenient than doing so live
Compared to the casinos in Las Vegas elsewhere which are open 24/7, most Canadian land-based casinos are not open all day and night. The hours for the different casinos vary, with opening times usually around 9 a.m. and closing time anywhere from 2 a.m. to 4 a.m.
So if you like to play in the wee hours of the morning, you are out of luck. However, Saskatchewan online gambling websites are open around the clock, 365 days a year. This means you'll never have to worry about snowstorms curtailing your plans again when you simply want to gamble.
Forget the dress code
Because casinos are public places, you can be ejected if you don't observe certain basic guidelines. And depending on how long you are staying and your other activities besides gambling, you might need to pack a suitcase full of different types of clothes. But if you are playing at Saskatchewan online gambling rooms, you can wear whatever you want without anyone but you knowing or needing to know.
Blacklisted Canadian Casino Sites
Blacklisted

OUR RATING

Payout times stretching into months

Blacklisted

OUR RATING

Player winnings confiscated frequently

Blacklisted

OUR RATING

Dishonest business practices
View our top recommended and trustworthy casinos
Why Top Regulated Foreign Gambling Sites Rock
Get more casino ammunition with a big bankroll booster
Think back to the very first time you visited a Saskatchewan-land casino. Did the casino offer you a generous comp before you ventured into any of their games?
Except from if you're a high roller and had a host prearrange your stay, it's mostly unheard of for a casino to hand out anything more rewarding than a token comp prior to you playing. On the other hand, virtually all reputable Saskatchewan online casinos are happy to offer any new customer, high roller or not, a welcome bonus simply for logging on and making a deposit.
Choose from more games at a Saskatchewan gambling site
Northern Bear Online Casino only has about 60 slot games and a handful of table games. That may be fine for occasional play, but if you rely on it as your go-to online casino, you are bound to get bored playing the same old games again and again. However, if you make one of the places we recommend as your go to online casino, boredom is not an option.
At Saskatchewan online gambling sites, you will find:
Over 400 games at your disposal
Every variety of slots imaginable
Cutting-edge gaming technology from Microgaming
But these slots go beyond just being entertaining. The rate of return at Saskatchewan online casinos is much better than what you'll find in brick-and-mortar casinos, and even progressive slot games have an average payout rate of over 95%.
Finding the Top Saskatchewan Sites so You Don't Have To
Does Saskatchewan gambling online seem like something you would enjoy? Northern Bear is not the only option. There is plenty more, and our experts have singled out the very best. Every online casino we recommend is promised to have:
An established track record and reputation
Reliable independent certification guaranteeing that the site is fair and secure
Simple to use software
A wide variety of games
Straightforward and generous welcome bonuses
Responsive & prompt customer support
Use the links to our recommended sites to register at one or more of them now and start winning those jackpots.
Saskatchewan Land-Based Casinos
The following facilities in Saskatchewan, Canada provide brick-and-mortar casino gambling.
---
Casino Regina

1880 Saskatchewan Drive
Regina, Saskatchewan
Canada S4P OB2

1-800-555-3189
1-306-565-3000

Website:         www.casinoregina.com

Games:
750 slot machines
41 table and poker games,
Including 9 poker tables

Hours:
9 a.m. to 4 a.m.

Casino Moose Jaw

21 Fairford Street East
Moose Jaw, Saskatchewan
Canada, S6H OC8

1-800-555-3189
1-306-694-3888

Website:         www.casinomoosejaw.com

Games:
231 slot machines
5 table games

Hours:
Sun.-Thurs.: 9 a.m. to 2 a.m.
Fri.-Sat.: 9 a.m. to 3 a.m.

Bear Claw Casino

Highway 9
White Bear First Nation
Carlyle, Saskatchewan
Canada, S0C ORO

1-306-577-4577

Website:         www.bearclawcasino.ca

Games:
142 slot machines
3 table games
1 poker table

Hours:
Sun.-Thurs.: 9 a.m. to 2 a.m.
Fri.-Sat.: 9 a.m. to 3 a.m.

Gold Eagle Casino

11902 Railway Avenue East
North Battleford, Saskatchewan
Canada, S9A 3K7

1-877-446-3833
1-306-446-3833
Website:         www.goldeaglecasino.com

Games:
285 slot machines
6 table games
2 poker tables

Hours:
Sun.-Wed.: 9 a.m. to 3 a.m.
Thurs.-Sat.: 9 a.m. to 4 a.m.

Northern Lights Casino

44 Marquis Road West
Prince Albert, Saskatchewan
Canada, S6V 745

1-306-764-4777

Website:         www.siga.sk.ca

Games:
520 slot machines
9 table games
2 poker tables

Hours:
9 a.m. to 4 a.m.
Table Games:
Mon.-Sat.: 10 a.m. to 3 a.m.
Sun.: 2 p.m. to midnight     

Living Sky Casino

1401 North Service Road East
Swift Current, Saskatchewan
Canada, S9H 3X6

1-306-778-5759

Website:         www.livingskycasino.com

Games:
150 slot machines
6 table games
2 poker tables

Hours:
9 a.m. to 2 a.m.

Dakota Dunes Casino

204 Dakota Dunes Way
Whitecap, Saskatchewan
Canada, S7K 2L2

1-306-667-6400

Website:         www.dakotadunescasino.com

Games:
620 slot machines
25 table games
4 poker tables

Hours:
Summer:
Sun.-Wed.: 9 a.m. to 3 a.m.
Thurs.-Sat.: 9 a.m. to 4 a.m.

Winter:
Sun.-Wed.: 9 a.m. to 2 a.m.
Thurs.-Sat.: 9 a.m. to 3 a.m.

Painted Hand Casino

510 Broadway Street West
Yorkton, Saskatchewan
Canada. S3N OP3

1-306-786-6777

Website:         www.paintedhandcasino.ca

Games:
225 slot machines
7 table games
1 poker table

Hours:
Sun.-Tues.: 9 a.m. to 3 a.m.
Wed.-Sat.: 9 a.m. to 4 a.m.

Marquis Downs

6010 Ruth Street and St. Henry Avenue
Saskatoon, Saskatchewan
Canada, S7K 4E4

1-306-242-6855

Website:         www.marquisdowns.com

Games:
12 video lottery terminals

Hours:
Noon to 12:30 a.m. daily
TOP RATED CANADIAN SITE

Jackpot City
Saskatchewan FAQ

Is gambling online popular Saskatchewan?
Sure is. Online gambling is highly popular in the region and practiced by a large group of people. If you're interested in online gambling you'll be in good company.

What is the minimum gambling age?
Residents aged 19 and over are permitted to gamble in Saskatchewan.

Which sports and games do people play most?
Gamblers looking for the top sporting events in Saskatchewan should look to hockey, football, soccer and lacrosse.
People looking for the leading casino games should pay attention to the many slots, video poker and roulette games.

Do I need to pay taxes on my gambling winnings?
No, you get to keep it all. Professional poker players and casino gamblers will have to pay tax, so if this applies to you then make sure you consult your tax advisor.

Where can I go for information on gambling addiction?
The Responsible Gambling Council offer lots of information, advice and assistance for anyone concerned about a gambling problem. http://www.responsiblegambling.org/