Online Casino Tablet Gambling in Canada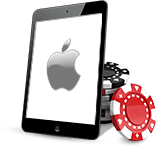 Using a tablet for online casino play is proving very popular among Canadian gamers. The combination of screen size with software and app speed on the device are excellent for multitable and tournament gaming.
After comparing the many different online casinos that offer real money gaming on tablet we've shortlisted the very best here, concluding that Jackpot City should be at the top of the online tablet gambling list. You can try out the free games to get a feel for the sites first.
Below are the criteria that we used to determine which sites off the best online casino sites for tablet players:
Game and software quality and performance
Bonuses, promotions, and special offers
Site safety and security and customer service

CANADA'S FAVOURITE

1
Jackpot City
Payment Methods
$3,864,206.00
Mega Moolah Jackpot
Play for the
$3,864,206.00
Mega Moolah Jackpot
Play for the 2
Spin Palace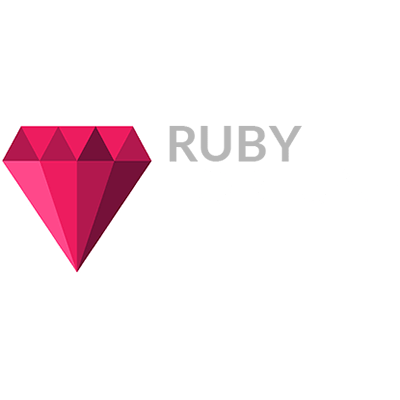 3
Ruby Fortune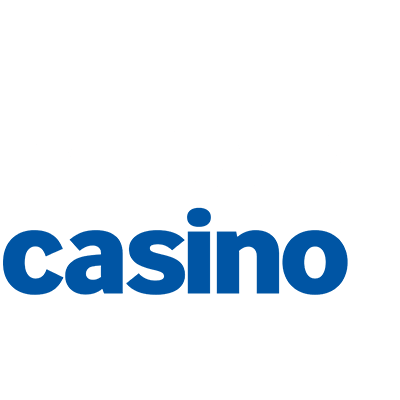 4
Betway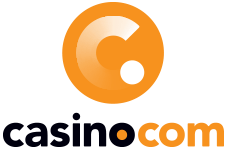 5
Casino.com

CANADA'S FAVOURITE 1
888 Poker
Payment Methods 2
Bodog

3
FullTilt Poker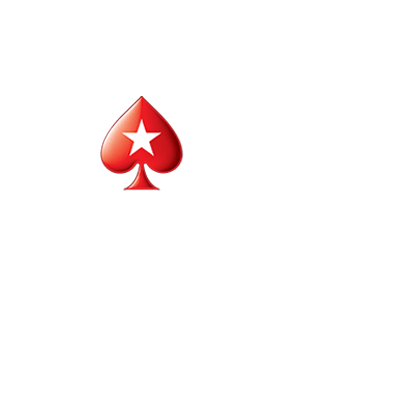 4
Poker Stars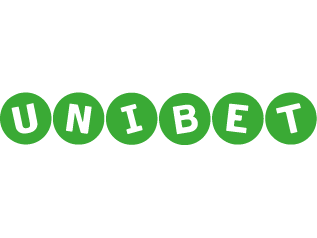 5
Unibet
Best Tablets for Online Casino Play
The personnel at OnlineGambling.ca thought that it was important to present an overview of the four most popular tablets on the market. These devices may be used to play at online tablet casinos. And while each offers players premium performance some tablets are better than others when it comes to online casino access and overall player experience. If you are considering purchasing one of these devices, please use the information below to get a sense of what each tablet offers the online casino gambler.
iPad

There are few tablets as well-known as the iPad, and it just happens to be one of the best mobile devices to experience casino games on. The iPad product lineup is varied, and includes both large and compact viewing devices, each has a lot to offer the mobile gamer though. iPads are heavily supported by most casinos and it's simple to experience slots and table games through the Safari browser or through iOS apps offered by the casinos. Every iPad comes with built-in Wi-Fi connectivity, and some offer 3G connectivity as well for mobile gaming while on the go. Whatever device you own or decide on, you'll enjoy unparalleled detail and smooth performance with every game that you play. It's accepted at almost all of the largest casinos, and is an excellent tool to have for mobile gaming in general.
Kindle Fire

The Kindle Fire, which is Android-based, certainly changed the way that we view and read books and access information. After being introduced in 2011, it has gone thorough many changes that have vastly improved its processing power and memory, display and sound, and overall adaptability. If you want to enjoy online tablet casino gambling on the Kindle Fire, you'll need to do so on sites that offer an instant-play mode. That's because there are no casino apps for this tablet. To access an online tablet casino, you'll have to navigate via Silk, the Kindle Fire browser, which may or may not end up being compatible with your online casino of choice. If you are able to access the online tablet casino, you'll enjoy vivid animations and clear sound, fast gaming action, and seamless play. The Kindle Fire is a dynamic device when it is able to properly connect with an instant-play casino.
Samsung Galaxy

Many online tablet casino players find that the Samsung Galaxy Tab S2, the top of the Samsung line, offers a superior gaming experience. There's good news on various front for those you use a Samsung Galaxy. First, there have been quite a few casino apps developed for this device. In addition, players enjoy great success access instant-play casinos via this device. If you want to have the best possible experience, then the Samsung Galaxy Tab S2 is tough to beat. The online tablet experience includes rich animations and clean, crisp sound and expanded memory and speedy processing can handle anything any online casino dishes out. Other Samsung Galaxy models include the Tab E, which is the least impressive, and the Tab A, which is the mid-tier model. Overall, the online tablet casino experience on the Samsung Galaxy offers flawless play, deeply resonant animations, and amazingly fast processing. Finally, the Samsung Galaxy Tab S2 is extremely light, offers a large display, and is said to be the thinnest tablet in the world.
Microsoft Surface

The one Widows-based tablet on our list is the Microsoft Surface with the top model being the Microsoft Surface Pro. The Pro has the fastest processor, the most memory, and the most vivid displays and sound. All of these aspects help to make the Microsoft Surface Pro a real contender in the online tablet casino market. Although this device does accommodate Flash instant-play or HTML5 casinos, there are very few native casino apps that have been developed for it. Another problem is that not all Microsoft Surface models are equipped to connect with a cell system. All do possess Wi-Fi capabilities. The Microsoft Surface Pro is a solid performer when it comes to online tablet casino gambling.
Google Nexus

The Google Nexus 10 is thought by many to be the finest that this company has to offer. With an extra-large display, blindingly fast processing, and an expansive memory the Nexus 10 can handle any online tablet casino. One aspect that makes the Google Nexus very attractive to those engaging in online gambling is the fact that you'll find a wealth of casino apps for this device. Plus, because it is an Android-based tablet and accommodates instant-play, it can be used at any Flash or HTML5 online casino. Along with the Nexus 10, there are two other Google Nexus models, the Nexus 7 and Nexus 9. Of the four tablets featured by OnlineGambing.ca, the Google Nexus provides players with the greatest number of online tablet casino opportunities. It is a premium online casino tablet.
Top Gambling Tablet Sites for Canadians
At OnlineGambing.ca, we have taken the time to determine which of the many online tablet casinos are the best. We did not employ a random process in doing so. Our experienced and knowledgeable gambling personnel carefully evaluated each online tablet casino, assessing their games, software, customer service, safety and security, and more. We considered each online tablet casino in light of the quality of the gaming experience that it offers Canadian players.
Tablet Casino Play
Many online casino players prefer online gambling on tablet rather than on their phone or laptop. That's because with online tablet gambling the display is much larger than that of a phone, and the player has a much easier time seeing the action and interacting with the game than they do on their smartphone. Although the tablet display is smaller than that of a laptop, it's still big enough to engage a player easily. Gaming is easily accessible on a tablet device, either through Flash instant-play games in browser or via downloadable apps. Finally, the tablet is much lighter than a computer, which makes it much easier for a player to enjoy an online tablet site for long periods of time.
Quality Online Casinos
The staff at OnlineGambing.ca has made it its charge to find the very best online tablet casinos that accept Canadian players. The good news is that the number of online tablet casinos continues to multiply. That means that over time tablet players will have more choice.
A reason for this proliferation of online tablet casinos has to do with the public's love of them and of online gambling in general. Tablet gaming completes the cycle, as players can now access online casinos through their phone, computer, and tablet. Thus, with at least one of these devices close by at any given time. A player never loses touch with their online casino.
If you play on the Windows based Microsoft Surface Pro, or the iOS driven iPad, or the an Android-based tablet, such as Samsung Galaxy Tab S2, Kindle Fire, or Google Nexus 10, you'll have access to an online tablet casino any time you want it. The staff at OnlineGambling.ca has worked assiduously to ensure that you have a list of premium online casino tablet gambling sites. Please use this information to your benefit.
TOP RATED CANADIAN SITE

Jackpot City
Tablet FAQ

Can I play at online casinos on a tablet?
Yes, online casinos can be accessed on your tablet. However, not all online casinos offer tablet access. Plus, even if a casino does offer online tablet access not all tablets may be accommodated by that specific casino.

What tablets are compatible?
Most tablets are compatible with a certain number of online casinos. There are many different tablets available to consumers. In an attempt to narrow down the field, players may want to consider one of four tablets for online gambling. Those are the Kindle Fire, Samsung Galaxy, Google Nexus, or Microsoft Surface.

Where can I find the best tablet sites?
OnlineGambling.ca has developed a list of the very best online tablet gambling sites. These online casinos offer tablet access and have been ranked according to various criteria, including the quality of their software platform, the games they offer, the casino's bonuses and promotions, and how safe and secure the site is. Plus, we also take into consideration the quality of customer service, the casino's reputation, and its banking practices.

Should I play using a site or app?
Some sites will offer apps, while others will allow players to access the site through its instant-play mode. If an online tablet casino offer both, then OnlineGambling.ca suggests that the player try both the site and the app to see which they prefer. Instant-play, which is available via your browser, often includes a lot more games while a gambling app can provide more options within a game, but it usually offers a fewer number of games.

Will data or Wi-Fi use affect play?
If you utilize the data connection on your online gambling tablet, you run the risk of accumulating large fees due to data usage. Although one turn of the slot reels or one spin of the roulette wheel uses a very small amount of data, the fact is you can get in 10 or more turns in ne minute of play and that data usage can cost a lot of cash. Playing while connected to the online casino via your Wi-Fi costs nothing, but players need to be wary of using public access connections, as doing so can expose your casino account and tablet to hackers.

How does play compare to other platforms?
Play on a tablet tends to be vibrant as gamblers enjoy slots, table and card games, video poker and more. People find that the displays are exceptional, the processor is very fast, and the overall gaming experience is first-rate. It's hard to find a cellphone or computer gaming experience that's better than online tablet casino play.

Are they safe to play on?
Overall, yes, tablets are safe. However, OnlineGambling.ca does suggest that anyone who plays at their online casino using a tablet, phone, or computer take proper precautions to ensure their safety and security.
Make sure that your tablet and other devices are armed with anti-virus software. Also, when playing online you should always do so using a secure Internet connection. Do not use public Wi-Fi, as your password or private information may be stolen and your online casino account may be hacked.