NHL fan dream Job: become an NHL Hot Dog Tester for OnlineGambling.ca!

Want to get paid to attend the Stanley Cup Finals match and eat delicious hot dogs? With OnlineGambling.ca, you can! We're looking for someone with a big appetite to become our official NHL Hot Dog Tester.
You'll be paid:
Ticket: $2,500
Food & drink budget: $250
Travel to the game: $250
Any other costs: $1,000
Total = $4,000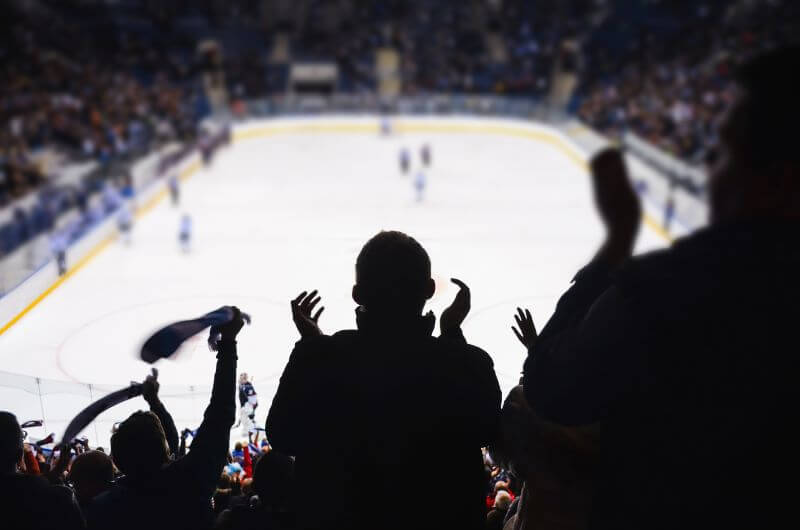 Get paid $4,000 to attend a Stanley Cup Finals game and eat hot dogs!
That's right – that's an incredible fee of $4,000 (or CAD equivalent) up for grabs. In return, we would require you to provide a full review of your NHL hot dog experience, scoring each criteria out of 10:
Presentation of the hot dog
Quality and texture
Deliciousness rating
Size of the meal
Queue time for the hot dog
The atmosphere in the stadium
The 2023 Stanley Cup Playoffs are now in full swing, with the Finals in June fast approaching. Kicking things off on April 17, 16 NHL teams are now competing for the championship crown. Will the Colorado Avalanche defend their third Stanley Cup win, or will the Presidents' Trophy winners, the Boston Bruins, snatch the title? Only time will tell. But one thing is sure – there's bound to be tons of excitement leading up to the main event.
How to apply
So, if you want to up the excitement even more, become our official NHL Hot Dog Tester today and take the 2023 NHL season to the next level. Simply enter your information below to be in with a chance to win. Good luck!
Entry deadline: Friday, May 26 2023
Terms and Conditions – OnlineGambling.ca – Hot Dog Tester Dream Job
Eligibility

This Competition is open to residents of Canada and the United States of America, only aged 18 or over, excluding employees of any entity that owns or operates www.OnlineGambling.ca ("the Promoter"), their families, or agents, businesses or anyone else professionally connected with this Competition.

Competition Period

Entrance opens from 8am EST on 6th May ("Opening Date") and closes at 12pm EST on Friday May 26, 2023 ("Closing Date") unless the Promoter gives notice on its website to extend the Competition Closing Date.

Entry Requirements

No purchase necessary. Entry is made online only via the OnlineGambling.ca website, internet access is required.

To Enter:

To enter, you must complete the form provided on the Competition webpage.

Entry is limited to a per person basis. Any duplicate, 3rd party, or scripted entries may result in suspension or disqualification.

The "Job Description"

The "job" will be to attend a Stanley Cup Final Game of the winner's choice (with games to start May 29, 2023) to try the hot dogs on sale at the relevant stadium, whilst watching the game. Winners will be asked to rank certain criteria related to the stadium atmosphere and the hot dogs consumed and provide photos of themselves with their hot dogs at the event.

The winner will need to be available on the day of the game as well as allowing for time to travel to and from the game.

The winner will be required to send their completed task information within five (5) working days from the day on which they attend their chosen game.

Competition Prize

The winner will receive up to USD$ 4,000 in cash (or the Canadian Dollar equivalent), to be used to purchase the Stanley Cup Final tickets as well as to cover the travel costs, any overnight stays and purchasing the hot dogs on the day.

Please note – the prize does not include tickets to a Stanley Cup Final game. The cash prize is intended to be used towards the cost of one ticket to the chosen game, the cost or availability of which the Promoter does not guarantee.

There is no option for you to be paid in another way. The prizes are non-transferable and non-exchangeable.

In the event the winner is not able to purchase a ticket to a chosen game, attend a chosen game, or of any other unforeseen circumstances, the Promoter reserves the right to substitute the prizes for an alternative of equal or greater value and/or amend the "job description" as it deems appropriate.

Odds

You are not guaranteed to win the prize and your chance of winning is dependant on the total number of eligible entries received.

Winner Selection and Notification

Those entrants that enter the Competition, as described above, will be entered into a random draw to select the winners of the Competition prizes.

The winner will be contacted within five (5) working days of the Closing Date, and the winner will be required to respond to accept the prize and provide details within 3 days of initial contact. The Promoter will make all reasonable efforts to contact the winner via email. If the winner cannot be contacted or is not available, the Promoter reserves the right to offer the prize to the next eligible entrant randomly selected from the draw.

Prize delivery

To enable the delivery of prizes, entrants may be required to provide name, email address, Paypal email address, location and age. All payments are made via Paypal only.

Verification

The Promoter reserves the right to verify the eligibility of entrants including age. The Promoter may require such information as it considers reasonably necessary for this purpose and a prize may be withheld unless and until the Promoter is satisfied with the verification.

Disqualification

The Promoter reserves the right to disqualify any entrant it reasonably believes is attempting to fraudulently enter, cheat, or compromise the system either by technical means (e.g., scripting or automation), or manual means (e.g. creation of multiple accounts per entrant).

No responsibility is accepted for entries lost, damaged or delayed or as a result of any network, computer hardware or software failure of any kind. Proof of submitting responses will not be accepted as proof of entry into the Competition.

Data Protection

You acknowledge and agree that, by entering into this Competition, the Promoter shall collect, process and store your personal data including your first and last name, your email address, and your location, for the administration of its ongoing relationship with you as an entrant and in connection with the Competition, fulfilment of our legal and regulatory obligations, and ensuring that you have satisfied legislative requirements regarding the threshold age for gambling and participating in the Competition.

If you are chosen as a winner, the Promoter may also be required to process personal information such as your passport or identification documents and your PayPal email address as part of its verification processes and to make the payment of your prize.

Entrants may also receive marketing communications via email and may unsubscribe to these emails at any time. Entrants may view the OnlineGambling.ca Privacy Policy here: https://www.onlinegambling.ca/privacy-policy/. Personal data may also be collected and stored by our business partners involved in the provision of the gamification service displayed on the website.

Publicity

If you are the winner of the Competition, you agree that the Promoter may use your name, image, town and/or county of residence to announce the winner of this Competition and for any other reasonable and related promotional purposes, or as required under any applicable law. The winners may also be required to participate in any reasonable publicity arising from the Competition, such as the publication of the information and the images submitted as part of you undertaking the "job role".

Ownership of submissions

All competition entities from all participants, as well as all content and material submitted by the winner to the Promoter will become the property of the Promoter on receipt and will not be returned.

The winner agrees that any content generated by the tasks undertaken during the Competition will become the property of the Promoter on receipt and may be used by the Promoter on the website.

General Terms

By entering this Competition, all participants will be deemed to have accepted and be bound by these terms and conditions.

It is the responsibility of residents to understand the laws applicable to you in your relevant country, state, city and/or town and to comply with the same in relation to the entry into this competition.

The Promoter, its agents or distributors will not, in any circumstances be responsible or liable to compensate the winner or accept any liability for any damage, loss, personal injury or death suffered by any entrant entering the Competition or as a result of accepting or participating in any prize. Nothing shall exclude the Promoter's liability for death or personal injury as a result of its negligence.

If for any reason the Competition is not capable of running as planned for reasons including but not limited to tampering, unauthorised intervention, fraud, technical failures or any other causes beyond the control of the Promoter which corrupt or affect the administration, security, fairness, integrity or proper conduct of this Competition, the Promoter reserves the right (subject to any written directions given under applicable law) to disqualify any individual who tampers with the entry process and to terminate, modify or suspend the Competition.

If an act, omission, event or circumstance occurs which is beyond the reasonable control of the Promoter and which prevents the Promoter from complying with these terms and conditions, the Promoter will not be liable for any failure to perform or delay in performing its obligation.

The Promoter's decisions are final and binding in all matters relating to this Competition, and no correspondence shall be entered into. If there is any reason to believe that there has been a breach of these terms and conditions, the Promoter may, at its sole discretion, reserve the right to exclude you from participating in the Competition. The Promoter reserves the right to hold, void, suspend, cancel or amend the Competition where it becomes necessary to do so.

The validity, interpretation, performance and enforcement of these terms and conditions shall be governed by the internal laws of the State of New York without regard to its choice of law rules. The parties hereby agree to waive their right to have any dispute between them resolved in a court of law by a judge or jury.
Promoter: OnlineGambling.ca – contact@onlinegambling.ca