Back
Rayne from BloodRayne with a Realistic Body
Following Rayne, a likeable character who's seeking to avenge her murdered family.
This action packed, hack and slash video game was released in 2002, along with a franchise to boot, with spin-off series, further games and three films we won't discuss.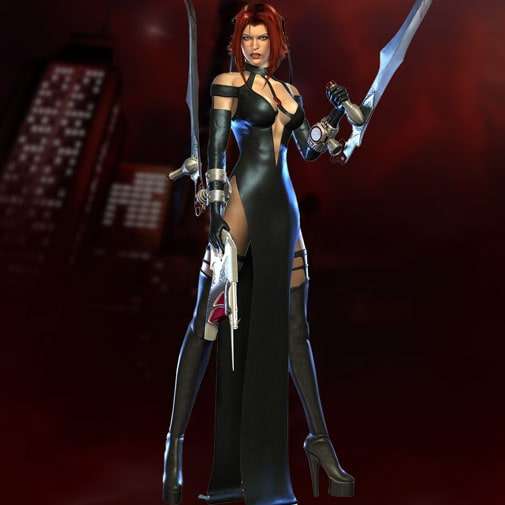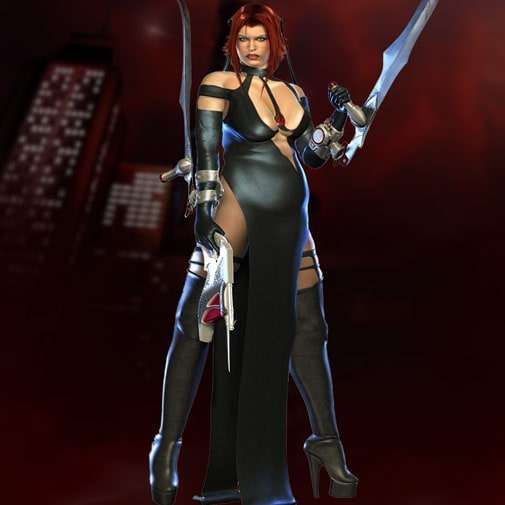 This is a parody. All trademark rights and copyrights relating to BloodRayne belong to their respective owner(s), which is not associated or affiliated with OnlineGambling.ca in any way and did not license rights or authorise or sponsor this article.
What's changed...
Her uncanny resemblance to Milla Jovovich leaves some thought that her character could be realistic, but again her tiny figure, large breasts and the strength to simultaneously carry twin arm blades, isn't really standard.
While we admire her stamina and desire to avenge her murdered family, we thought a bit of extra weight wouldn't go amiss – something that would especially be highlighted in such a skin-tight dress. Perky breasts are something every female video game character seems to be blessed with, but we're here to make things real – so we've altered her breast shape.

See all characters