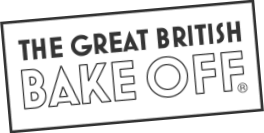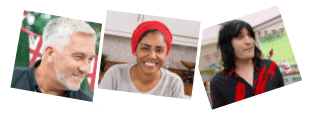 Great British Bake Off:
The Top Earning Bakers of Instagram
Instagram is a powerful platform for profits, with some celebs raking in millions per #sponsored post. But the team at OnlineGambling.ca wanted to see how the bake off alumni measured up against their fellow contestants and judges. Read on to find out.
Filter by:
Highest To Lowest
= Winner
YEAR
NAME
SEASON
INSTAGRAM HANDLE
INSTAGRAM FOLLOWERS
POTENTIAL EARNINGS PER POST
Number Of Times The Winners Won

Star

Baker
&
Paul Hollywd
Handshakes
So… we know who earns the most through their Insta content, but which winner received the most recognition in the kitchen? The team trawled through previous episodes to count just how many times the winners received Star Baker, as well as the famous Paul Hollywood seal of approval. It appears that some of our previous winners were a little more popular than others!
WINNER
STAR BAKER
PAUL HANDSHAKES

Edd Kimber

Joanne Wheatley

John Whaite

Frances Quinn

Nancy Birtwhistle

Nadiya Hussain

Candice Brown

Sophie Faldo

Rahul Mandal

David Atherton
Methodology
The team at OnlineGambling.ca worked out the potential earnings per post of each contestant by using the calculation used on the Hopper Hq list found here. By dividing the cost per post by the amount of followers the celebrity has, a 'cost per follower' could be found. The team used this figure and multiplied it by the follower count of every single contestant & judge that's appeared on The Great British Bake Off.

Please note: those who do not have an Instagram account have not been included.