The Design Secrets Behind a Slot Machine
Ever wondered why slot machines are so addictive? You're not alone. But it's not all fun and games - there's science behind it. So we've dug a little deeper to discover the psychology behind the design, and the draw, of slots…
Authors
Psychological Concepts
Slot designers use the Skinner box, which blended tension and release, as inspiration. The psychologist placed pigeons in a box which dispensed a pellet of food whenever they pressed a lever. Skinner then adapted it so that pellets came out on random presses instead, which made the pigeons press the lever more often.

If there aren't enough rewards, frustration leads to less effort. But too many rewards means less incentive to perform an action - making it all about balance.
Mihaly Csikszentmihalyi's idea of 'flow' is when activity and desire combines to produce a mental state where time seems to fly, creating euphoric equilibrium.

Natasha Schüll of MIT describes Csikszentmihaly's four criteria as: "each moment of the activity must have a little goal; the rules for attaining that goal must be clear; the activity must give immediate feedback; the tasks of the activity must be matched with challenge." Sounds like a slot, right?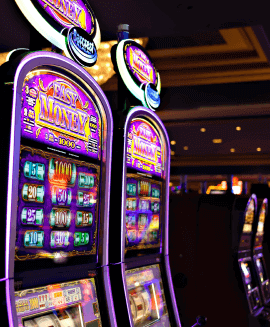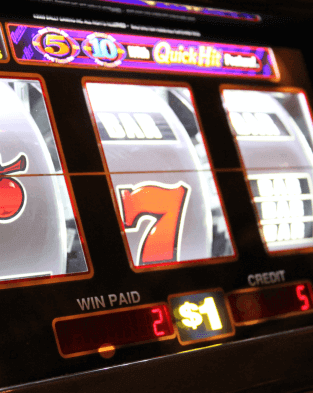 Slot machine
Features
Other Interior Tricks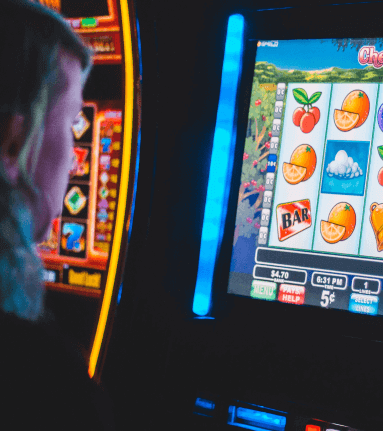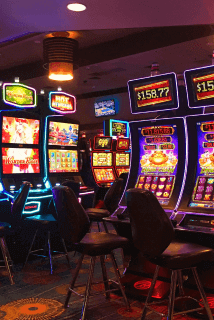 Here are just a few more of the other tricks used to encourage casino spending and gambling:
No or few clocks and windows to exclude the outside world, so gamers are removed from reality and thus stay longer and spend more.
Natasha Schüll explains in her book, Addiction By Design: Machine Gambling in Las Vegas, that curved hallways are popular in casinos. This because right-angle turns cause people to call upon their decision-making faculties and may mean they reflect on their gambling.
Accommodation for players to encourage game time into the early hours of the morning.
Free alcohol and coffee.
Compare
Slots Vs Social Media
Comparison Slot Machines vs Social Media Techniques.
Slot machines
The zone
Slot are designed to keep you in the 'zone', so you keep playing.
Positive reinforcement
Machines are designed to take more money than they give, but they still pay out regularly. As long as you keep playing, you'll get something back.
No dry spells
If you lost all the time you would stop playing, so you won't go too long without a reward.
Solitude
Natasha Schull's research notes that the benefit of slots is that they are for one person, limiting chances of distraction.
Speed
Another factor Schull mentions is speed of play; you can play hundreds of games in a sitting, without noticing how much time and money you've spent.
Constant play
Machines don't allow breaks or pauses, leading to longer stays.
Social media
The zone
Attractive designs and notifications capture attention and aim to keep it.
Positive reinforcement
Notifications eg likes, tags and messages are essentially social rewards.
No dry spells
Social apps try to make sure you have some notifications. If you didn't have any, you'd stop using them.
Solitude
Social media may connect you with others, but the apps are often used when alone.
Speed
Constant content means there is always something new to discover.
Constant play
Most apps allow for infinite scrolling, so you can stay online indefinitely.
Compare
Slots Vs Dating Apps
Comparison Slot Machines vs Dating Apps Techniques.
Slot machines
Main Objective
Win money.
How the game works
Players usually try to land matching symbols on physical or digital reels.
How to 'win'
If you get a matching combination, you'll be rewarded by the machine with cash, free spins or another type of prize.
The gambling indicator
Total number of bets.
Dating app
Main Objective
Find a love match.
How the game works
Usually scrolling through a virtual reel of photos, and swiping left or right, to find a match.
How to 'win'
If a player matches a 'combination' with another user, the app game will reward the player with access to a chat room, or 'super likes'.
The gambling indicator
Total number of swipes.
Facts
Facts section
The US is reportedly home to approximately 993,400 slot machines.
It is thought that slot machines provide 75% to 85% of casino revenue.
Las Vegas previously had the only casino slot machine not to have hit a jackpot for 20 years. The machine at the MGM Grand had a $2.4 million jackpot but, eventually in 2014, a couple won the money and broke the curse, er, record.
The biggest ever recorded slot win was in 2003. An LA software engineer wagered $100 on Megabucks at Excalibur and won $39.7 million. The reward was paid in 25 annual installments.
The world`s most expensive slot machine is worth $21 million. The Art Déco-style model, covered in gold and gemstones, is a rare piece of art and museum treasure.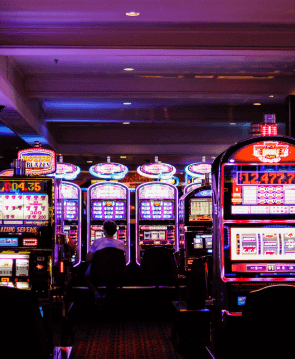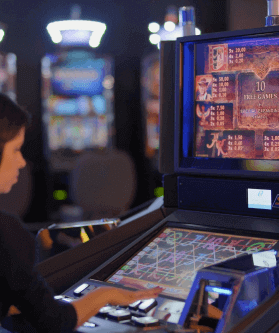 Slot machine