Tattoo Regrets:


What Are The Chances?
Both tattoos and laser removal are big business in Canada, so the team at OnlineGambling.ca wanted to find out just how likely you are to regret getting a tattoo.
Our researchers surveyed 1,000 Canadians with a tattoo and analyzed the results with the help of specialist Elle Virtanen, owner and laser technician of Blackout Removal.
We used Censuswide to survey 1,000 Canadians with a tattoo. First things, first:
DO YOU HAVE A TATTOO YOU REGRET?
How long does it take you
TO GET A TATTOO ONCE YOU'VE DECIDED YOU WANT ONE?
What made you get one?
TOP REASONS FOR GETTING A TATTOO
stand-out fact
According to our survey, men are more likely to give in to peer pressure than women, with 8.71% getting a tattoo for this reason compared to just 2.58% of females.
Think of the tattoo you regret…
WHERE WERE YOU WHEN YOU GOT INKED?
Female
male
Travelled to a specialist
what some other respondents said:
tattoo convention
in my home
in custody
by a family member
military
with friends
friend's basement
Most popular designs.
WHAT IS YOUR TATTOO OF?
Most popular places on the body.
WHERE IS YOUR TATTOO?
stand-out fact
How much would people be willing to pay to get rid of their tattoo?
A massive 62.2% would be willing to pay over 100 CD to get rid of their tattoo
"Common tattoo artwork that I treat include women's' lower back, dark tribal patterns on arm, and symbols from relationships such as initials, rings and hearts.
Many clients report they received these tattoos when they were young and in a different place in their life. The most common reasons I hear for laser removal are: "I was young and dumb", "No longer represents who I am" and "Cover up gone wrong."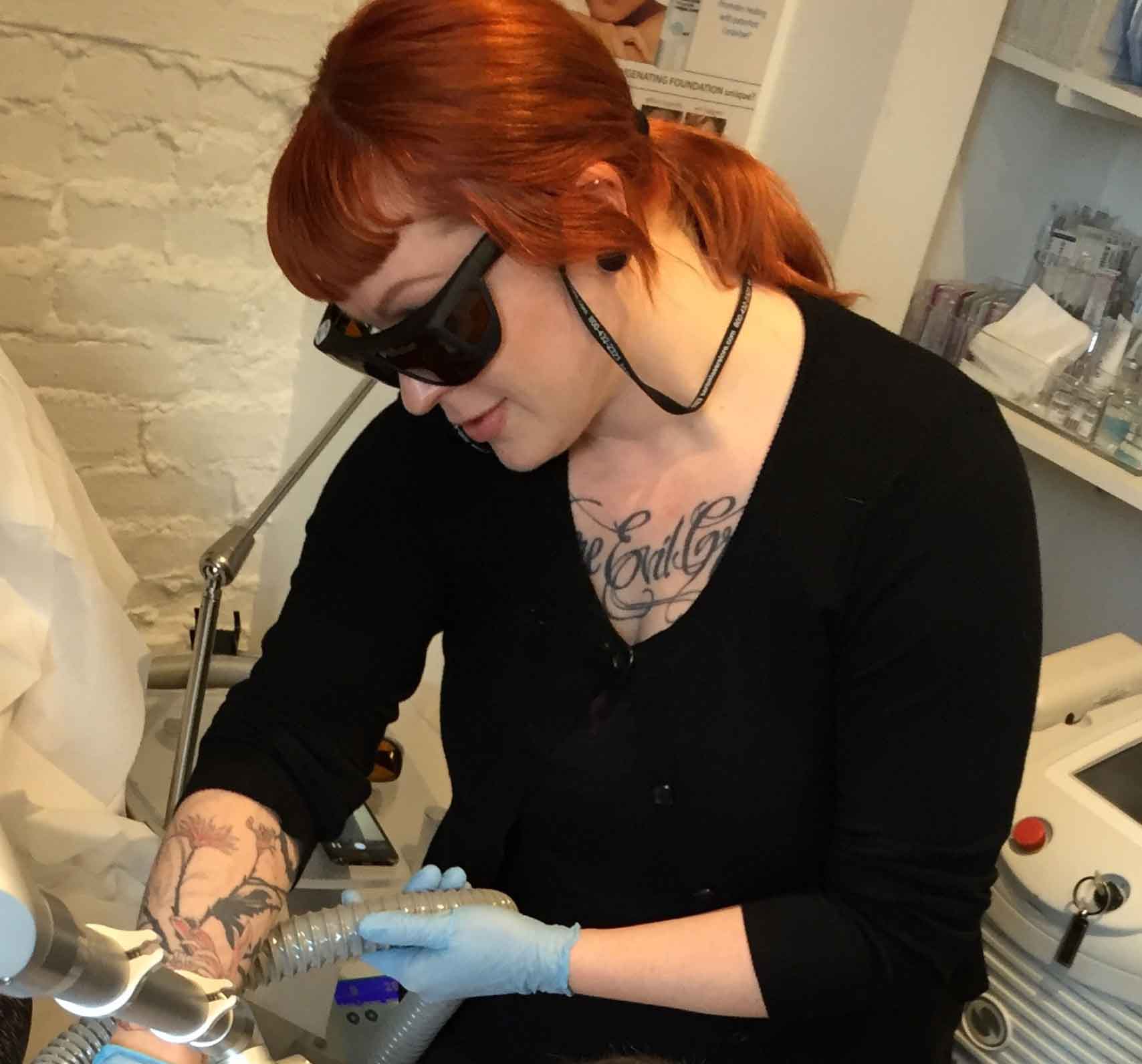 After deciding to get a tattoo, how long did you wait?
THE MOST SPONTANEOUS REGIONS
THE NORTH

Would take 113 days to get a tattoo once deciding they wanted one.

20.41% OF THE NORTH

Would get a tattoo on the same day as deciding they wanted one.